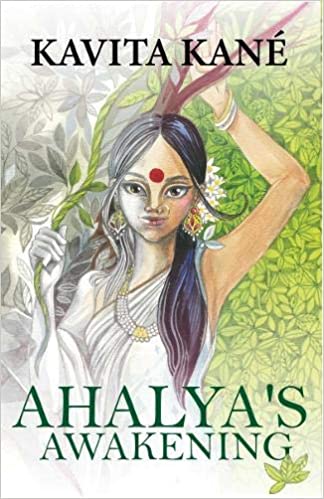 Book Name: Ahalya's Awakening 
Publisher: Westland
Genre: Retelling of Indian Myth
Pages: 330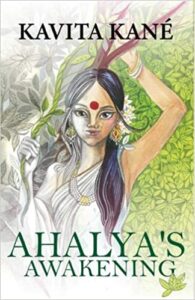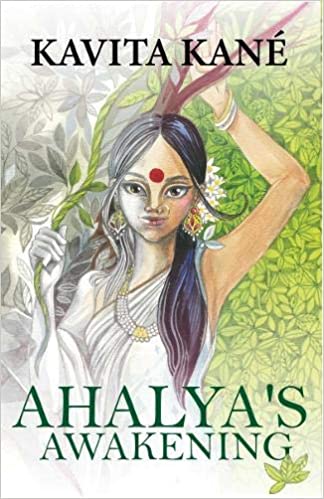 The World of Ahalya:
'I wanted a man, my man, to make love to me…in that search, I got lost!'
Ahalya in search of greater knowledge probed into the world of Rishi Goutam. It was for her the way of emancipation from the affluent, ostentatious, meaningless life of her in the palace. For her "war can bring no solution and marriage is not mandatory for a woman against her own wish."
But what she was unaware of was that her brother and parents agreed to send her to the Ashram of Rishi Goutam for her protection, not to patronize her thirst for knowledge as their kingdom was attacked by the enemy. She should be safe there far from the singe of the gory battlefield. Without knowing the real reason she was elated at the thought to be the student of wise Rishi Goutam and her joviality for studies in turn changed into her awe and love for the man. She who made Indra acquiesced with her theory of love,( love is ' the most God-given experience, one that should never be abused. Love to me is not offering myself as a gift or a trophy or as barter in exchange for favours'), bend her head with profound respect and serenity to the man whom she loved so wretchedly, draining all her power only to be his. His affection became her only vocation in life. And Goutam loved her with all his adoration. He slowly found himself surrendering a part of himself to her. Ahalya had become an intrinsic part of his world.
But Rishi Goutam who took the desperate risk to conquer Ahalya from Indra's hands, one day felt pathetical that the pleasure of married life existed no more. He thought his time was wasted in his consummation of love with Ahalya, 'I am in a rut'. He felt restless and angry and devoted himself again in his penance. So what for now? Man can think as per his whims without bothering how much a woman's life depends on it. If any fickleness on part of a woman is considered as frivolity, why should not a man be accused of his sudden change of thought and behaviour?
And the lecherous Indra, for whom love was nothing but a superficial version of lust became more vulnerable in his desire for Ahalya.
He seduced her in the disguise of Rishi Goutam, and when Goutam found him and cursed him by removing the testicles and bestowing thousands of vulvas all over his body, Ahalya found how he just' busy scrambling to get away from the wrath of her husband', not caring a fig for Ahalya, whom he proclaimed to love.
And the curse that her husband bestowed on her stoned her trampled heart. She had to live her secluded abandoned life in banishment from her loved ones- children; relatives….all till Ram came to redeem her from her penance.
Ahalya, an epitome of womanhood asked her husband '…it is easier to serve punishment than justice, is it not?'
She dared to accuse him and to justify herself, 'I strayed because our marriage failed to deliver the love and passion it promised.'
She realized the truth that she was exploited by two men: Goutam in his righteous neglect and Indra in his obsessive lust'. She felt with contempt that despite all these Indra is still a God but she, a discarded, promiscuous wife of an honest man who just after a year of marriage, went back to his own track of ascetic life, the life of a celibate Rishi, forgetting the vow of marriage. And Ahalya who took her life with her husband her destination just left as a bereft leaf discarded in the eyes of the world as a symbol of pity and humiliation.
'Love can not be enough. There is respect and then there is trust.' And that bond had destroyed.
Her transgression came because of a man, her retribution too from a man. And her redemption was caused also by a man.
She preferred her life in the forest, far away from the duplicity and hypocrisy of man's world. She with her pain and retribution found the vocation of her life, every man's vocation, not to search the happiness and peace in others but search for the meanings in her own self.
'About oneself in this life. It is about you, yourself, Ahalya. Just you.'
Propaganda of women Education:
From the very birth, Ahalya proved her individual distinct nature. And as she grew up her cravings for knowledge and cognition irritates her mother and amazed her father. Ahalya wished to pursuit learning as her life's vocation and did not want to marry till she met a great man of knowledge Rishi Goutam. She denied Indra, a handsome prince for an ascetic rishi who is much older than her. This step also proved her love for wisdom and philosophy of life over the material mundane life of a woman. She wanted to be a Rishika…and she was driven by that force or guidance of enlightenment that made her self-aware.
And when Rishi Goutam said, 'Education sees no gender, no bias' he echoed the universal voice of free education.
A Pamphlet of Feminism:
Indian myth is a work of patriarchy where women are polarized in terms of good or bad in respect of their submission to the patriarchy. They are fragile, weak, obedient, dependant, and submissive only made to fulfil their father, husband or son's wishes.  They don't have any individual existence.
But Kavita Kane in her path-breaking novel breaks the stereotypes and created Ahalya who speaks for women rights and self-awareness. 'I have heard you are working on women's laws,' she had asked Rishi Goutam one day. 'Do women need special laws?' He nodded, wondering what the girl wanted to know. 'I am not interested in the rules of rituals and 'yaggas', but in the rules that should govern us, men and women, as individuals in society. For that, we need laws. Laws are meant to protect and serve justice to the weak—' 'You think women are weak, is that why you are outlining new laws for them?' she asked instantly. 'No, they are not weak; women have been made weak, their strength undermined if not underestimated,' he said, smiling. 'That is why we need laws to empower them. There is no limit to Vedic laws. The Vedas teach you to question and discuss. Law-making is one way of doing that, like in the Upanishad and Aranyakas.' 'But a law by definition is something that you don't question, simply
When Goutam said, Women ' are not weak; women have been made weak, their strength undermined if not underestimated.' He was making laws to empower them. They needed laws as State or Society was not in accord with their way to empowerment.
'A woman is like a slave.' 'That is extreme!' remarked Gautam, regarding her closely. 'Yes, like a slave. We are nothing but the legal property of our fathers or husbands or brothers and are forced to obey them. And when a woman has to marry against her wishes, it is slavery. She is not free to choose. She has to submit.'
'A woman has so many roles, but each has a perimeter. You have to step out and away and yet move forward,' she continued. 'But the world won't allow you that: it defines you as someone who has been born a daughter, to live as a wife and die as a mother. Who sees the woman behind that daughter, that wife, that mother? Women are not told that they also belong to a bigger world—of freedom, of knowledge … of passion, of ambition …'.
Alvina's Verdict:
I reread the novel twice and am ready to read it again. Every line is etched with so vibrant colour of boldness and solidarity of thought that I cannot stop myself whenever I take the book in my hand. I like it too much. For me, it is not a retelling of myth but reconstructing the myth of muliebrity.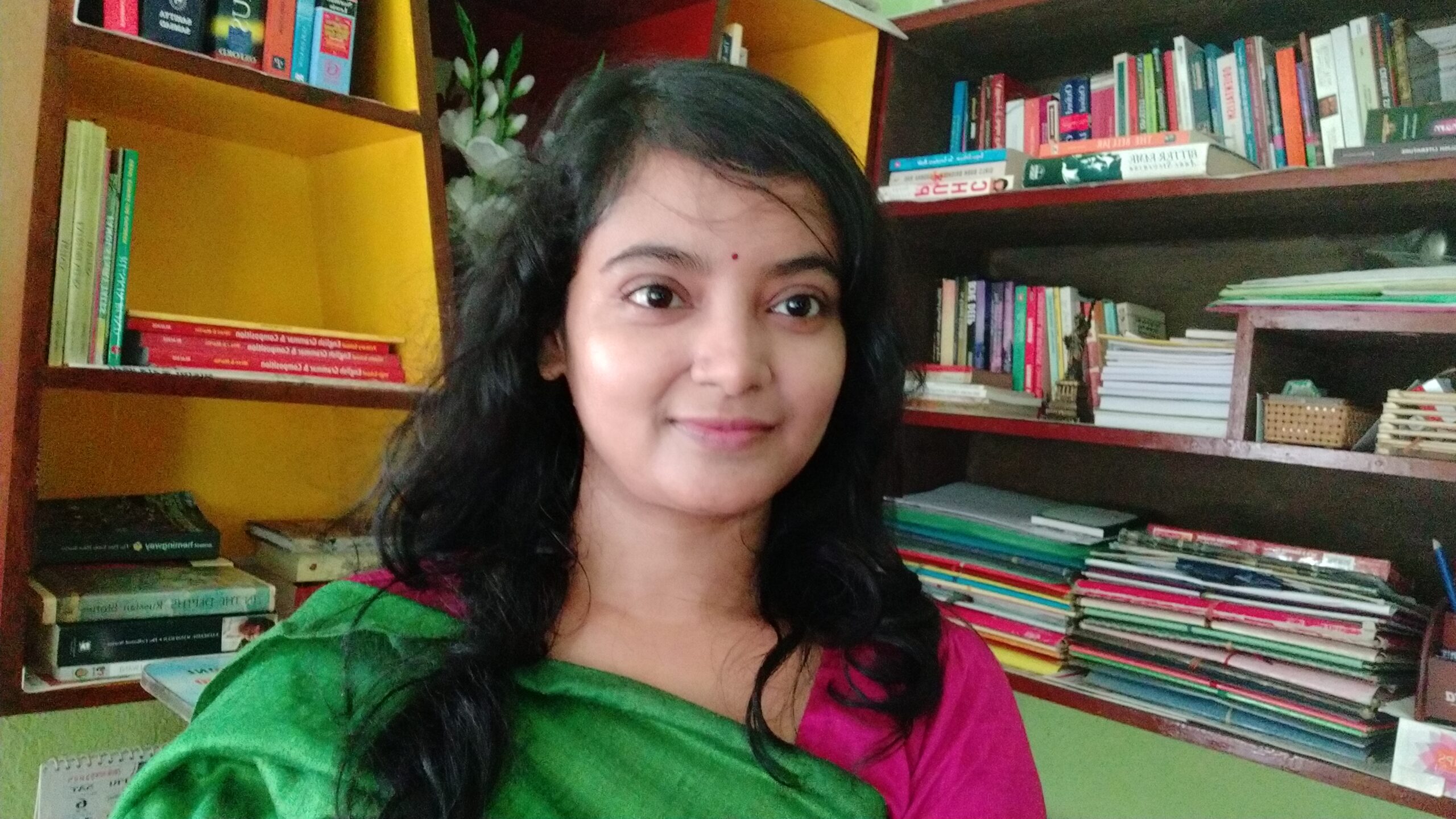 Hi, I'm Munmun here and welcome to my book blog. I'm an English Teacher. But more than that I love to read books and write down my thoughts. I feel we can change the world by circulating the introspections of great columnists throughout the world. You are free to contact me at munu.ruku2020@gmail.com.