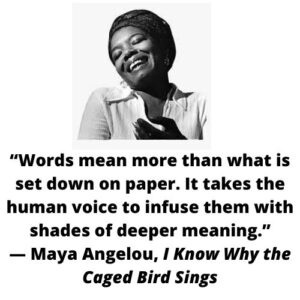 I Know Why the Caged Bird Sings by Maya Angelou
Publication: Ballantine Books
Pages: 304
Price: Click the Link
"You may write me down in history
With your bitter, twisted lies,
You may trod me in the very dirt
But still, like dust, I'll rise."
American poetess and civil rights activist Maya Angelou (1928-2014) is a powerful and all familiar name, written in fire and spirit. She is a writer and feminist of Afro- American Ethnicity. She wrote seven autobiographies, three books of poetry and several plays. She also participated in television shows.
I Know Why the Caged Bird Sings (1969) is her Ist memoir of the series of seven which chronicles her early life from age three to sixteen.
This book is honest sketching of Maya's tumultuous childhood, the then racial aggression, political unrest, social corruption, and degradation of the human mind. All the aspects of social and psychological scenarios are well mixed in a single book
An autobiography depicts one's journey and readers get acquainted with the same track of experience. This book is proof of her inner strength, her development through her continuous clash with society, people and racial bigotry.

The Book Synopsis:
The book opens with a bitter memory of Maya not being able to recite the Easter Poem in Church and her consequent harassment.

The entire plot flows in flashback style. After their parents' divorce three years Maya and her four-year-old brother, Bailey came to live in a small country town at Stamps, Arkansas with their paternal grandmother, Momma Henderson. Momma ran a store of fried meat pies, lemonade, canned fish etc. in the African American part of the country with the help of her disabled son Willie. The gnawing pain of being not loved haunts Maya from her childhood. But her relationship with her brother Bailey was very tight. They shared their sufferings and every triviality of life with one another.

In Stamps, those two kids were gradually building their ground and life under Momma's care and observation. But their father came to take them. So Maya and Bailey went to St. Louis to live with their mother. Their mother Vivian was the most attractive and clever woman whose troop of admirers always hanged around her. And in that list, Mr Freeman was a bold name. Though the relationship with their mother was not so easy and comfortable yet she was gradually getting adjusted in her way. But the worst thing happened when she was abused and raped by Mr Freeman.  Consequently, Mr. Freeman was murdered. The shock and confusion led Maya to a traumatic state and she became speechless. This abusive incident and its vicious effect changed Maya's life and perspective.

Later Maya and Bailey were sent back to Stamp. There through the help of Mrs. Bertha Flowers, she entered into the world of books and gradually overcame her trauma. She made some friends and started doing good in her class. She and Bailey became book lovers and found all their comfort in the pages of books. Her love for poetry also flourished then.

In chapter 22 there is a beautiful scene of reading. Everyone was engrossed in reading when someone knocked on the door. Uncle "summoned Bailey back from Huck Finn to unlatch the bolt." And then, "Bailey still sat, doubled over his book, a black hunchbacked gnome, a finger forerunning his eyes along with the pages."

Eventually, Maya witnessed a direct example of racism when she went to a white doctor along with her momma crossing a long-distance and who refused to treat her. From her childhood, Maya experienced the crude visage of racism, and colour discrimination as she watched the tremendous injustice towards black cotton pluckers or the abuse of white women who visited her Momma's store. these incidents taught her to become stronger and determined. Due to the rising danger of racism even experienced by Baily, Momma got afraid and sent them to their parents in California. And from there the children went to San Francisco to live with their mother.

There Maya gradually unfurled her passions for drama dance, literature. She blossomed as a talented woman.

Maya later went to stay with her dad's girlfriend Dolores in Southern California. But their relationship ended in a physical encounter and Maya's eavesdropping for a month as a homeless kid. She did not want her mother to find the bitter truth about her father's girlfriend. Living with a group of abandoned runaways she experienced a new life that changed him a lot. She gained self-reliance and confidence during this hard time of her life.

Finally, she joined her mother in San Fransisco. She searched for a job. At that time there were few opportunities for the "coloured" people. But Maya was indomitable. She got a job and also continued her study.

To get rid of the desperation that she felt for herself that she was a lesbian or she is not sexually demandable, she provoked and slept with an attractive boy. But the immaturity led to unprepared pregnancy.

At the end of the fiction, Maya graduated and gave birth to her son- Guy. The scene of Maya's giving birth to a kid and her motherly feelings are wonderfully emotional and touching.
The Title:
Taken from the first line of the third stanza of Paul Laurence Dunbar's poem, "Sympathy", the autobiography of Maya Angelou is more than a mere memoir. A person's life is shaped by the contemporary social-political situation and that themes of segregation, colour discrimination are well drawn here. The title is evocative with its connotative hints at powerlessness and defeat as well as its resonance of hope and positive energy. The book uplifts the readers' hearts with a renewed hope for human struggle and ability in the consistent war against racism. And most of all the book is the journey of Maya towards womanhood, maturity and self-realization.

Images Embedded in Emotions:
"The Truth of the statement was like a wadded-up handkerchief, sopping wet in my fists."
The lingering emotions are so well drawn with the sensation of holding a wet handkerchief…the unfurling of metaphors.
She describes her fear in the same intensity.
"I was always afraid when I found him watching me, and wished I could grow small like Tiny Tim."
The anecdote of Maya's tooth aching and the afterwards is so beautifully portrayed. The doctor's refusal to treat Maya who crossed a long way with her grandmother, just because she was a black girl was so pathetic. Maya's adoration for her grandma, her fantasy of standing behind the closed door of the doctor's house and imagining her momma as the strongest woman, threatening the abusive doctor all are just heart wrenching. She describes her pain so perfectly that even I can feel it.
"…two cavities that were rotten to the gums. The pain was beyond the bailiwick of crushed aspirins or oil of cloves. Only one thing could help me, so I prayed earnestly that I'd be allowed to sit under the house and have the building collapse on my left jaw."
Only one person can portray her pain in humour and she is Maya Angelou.
"I had frozen to the pain, my family nearly had to tie me down to take the toothbrush away."
Every description is so visionary!
Throughout the novel, we relish such an intense interplay of metaphors and the human psyche.
Symbols:
The symbol most prominent in this novel is 'the caged bird'. Here in this autobiography certainly, Maya is the caged bird. She was imprisoned within the bars of dilemma, confusion, racism, social norms. Maya sought freedom to follow her dreams. Not only Maya, but Uncle Willie with his disability was also a caged bird.
Themes:
The novel explores the theme of racism, struggle for self-assertion, alienation, power of womanhood winning all the confusion.
The viciousness of segregation and racism is interwoven in the novel at every strand. Maya's struggle for fixing her identity as an afro American black woman is evident here. The vulgarity of colour discriminated social hierarchy acts as a hindrance at the way of human empowerment.
Fight for identity:
When she took a job at a white woman's house at age 10, the woman wanted to give her a new name. But Maya refused. She proved herself as a respectable girl who never allowed others to erase her identity as a black afro- American girl.
The Power of Words:
At every stage of her life when frustration and humiliation engulfed her she perceived the power of words as taught by her teacher Mrs. Flowers. She and her brother Bailey shared the same inclination for reading books. Maya lost her words when the trauma of rape overburdened her with the murder of the rapist. Again with the same power of words that Mrs Flower taught her, she regained her speech.
A feeling of Segregation:
A deep and underlying feeling of displacement and being abhorred haunted Maya from her childhood. All through her life, she searched for a community where she could feel wanted and accepted.
Motherhood:
Being a novice Maya took part in unprotected sex and became pregnant. But she gave birth to her son proudly and without caring for social stigma.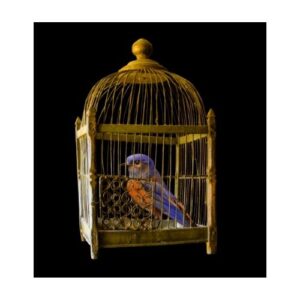 Narrative and Style :
The key voice of the novel is Maya herself. She takes us with a gripping hand to the intricate ways of her life, her journey for self-assertion.
The narrative is vividly pictorial. Everything written in black has the extra-potential capacity to trigger all the sensory organs you. What you feel you can see and can smell and touch all alone.
"The sun had baked the oil out of Momma's skin and melted the Vaseline in her hair. She shone greasily as she leaned out of the dentist's shadow."
She described daddy's girlfriend, fighting and possessing hatred for her.
"…an argument ensued in the living area that was audible to me as if the separating walls were muslin sheets."
"I shrivelled to think how the revelation would pass to her iceberg of hate for me."
Again she described her sex with the boy most intrinsically and funnily.
Major Characters:
Marguerite "Maya" Johnson: She is the narrator and the key- voice. Marguerite "Maya" Johnson is a tall vibrant girl whose parents are divorced. She used to live with her paternal Grandmother at Stamps, Arkansas. She is inclined to read literature.

Bailey Johnson: He is Maya's older brother who shared the same kind of book addiction. He protected and cheered Maya during her worse situation. He was intelligent, quick-witted and sensitive.

Momma Henderson: Maya's Grandmother.  She ran a general store. She preferred to carry out daily chores with biblical ardour and determination without any question.

Daddy Bailey: Maya's father. He is handsome, outgoing and at the same time conceited.

Vivian Baxter: Mother of Maya who is affectionately called Bibbie.

Uncle Willie: Uncle of Maya. He suffered a withered left hand and distortion of muscles from a childhood accident. He used to walk with a cane. He helped Momma in her store. His disability aroused sympathy in Maya's heart.

Grandfather Baxter and Grandmother Baxter: Maya's maternal Grandparents.

Baxter Uncles: Maya's three maternal uncles- Tutti, Tom, Ira. They avenged Maya's rape by killing Mr. Freeman.

Mr. Freeman: Vivian's lover who rapes Maya. Later he was murdered by Maya's uncles.

Mrs. Flowers: She was Maya's teacher who had a great influence on Maya. They shared a mutual love for literature.

Tommy Valdon: Maya's first male admirer.

Joyce: Bailey's lover at their teenage. She used to seduce Bailey with her precocious manners and got the stolen sausage and canned salmon from Momma's store. Later she married a railroad porter.
Alvina's Verdict:
The book is so gripping and the language so vivid that it was tough for me to detach my eyes from the pages and engage them in other places. The episodes of Maya's life, smeared in pain and pleasure all became mine when I go through it.
It is not only a memoir but a historical pamphlet also. Through Maya's childhood, we get acquainted with the harsh reality of black lives, the bitter theme of segregation and humiliation and the colour politics.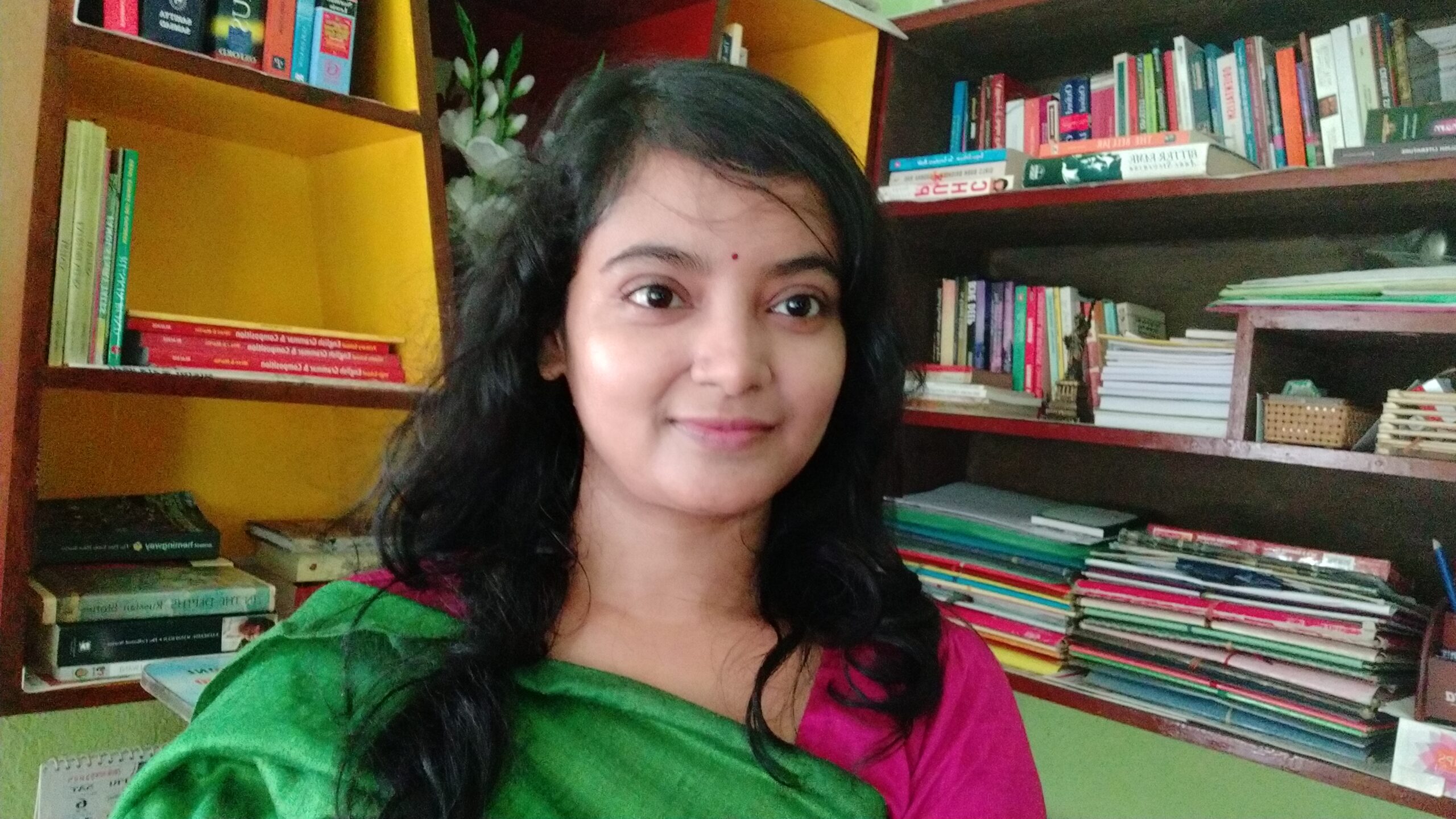 Hi, I'm Munmun here and welcome to my book blog. I'm an English Teacher. But more than that I love to read books and write down my thoughts. I feel we can change the world by circulating the introspections of great columnists throughout the world. You are free to contact me at munu.ruku2020@gmail.com.