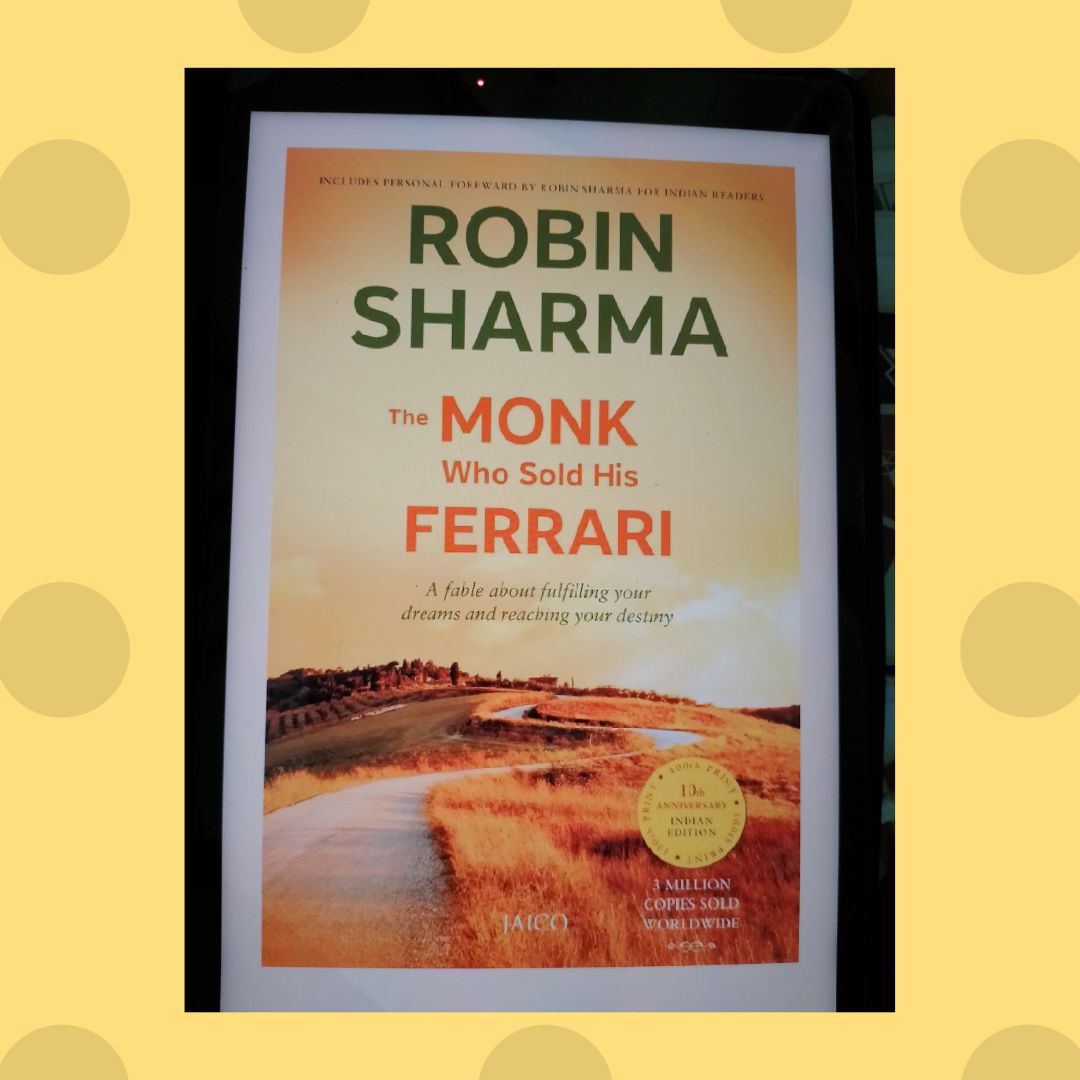 The Monk Who Sold His Ferrari

by Robin Sharma
Author: Robin Sharma
Pages:198

Synopsis of today's discussion:
Author Introduction
The Monk Who Sold His Ferrari by Robin Sharma Book Structure
Massive Heart Attack and the Change of Attitude
Julian, the successful man v/s Julian the transformed man
Main key points that motivated me
Seven virtues that Robin Sharma has spoken of
Best Quotes
Author Introduction:
I feel there is nothing to introduce when the author is widely acclaimed and universally known Canadian writer Robin Sharma, mastermind of positivity. The Monk Who Sold His Ferrari (1997)is his most celebrated work. His other significant works are:
Who Will Cry When You Die

The Saint, the Surfer, and the CEO

The Leader Who Had No Title

The 5 AM Club
The subtitle is A fable about fulfilling your dreams and reaching your destiny. And what should be our dream? What should be the real purpose in our life? This answer is searched by many persons in variegated ways and the ways are the means of one's auspicious determination to reach that destiny from where nothing mundane can supersede our journey.
Total 13 chapters are arranged in assorted colours of positive vibes and are framed in a conversational style… conversation between Julian Mantle and his friend.
The book, before stepping into the content page serves us with a quote from George Bernard Shaw:
" Life is no brief candle for me. It is a sort of splendid torch which I have got hold of for the moment, and I want to make it burn as brightly as possible before handing it on to future generations."
It reminds me of the Bengali Poet Sukanto Bhattacharya who expressed the same wish in his poem: "Charpatra".
The very Ist chapter "The Wake Up Call" opens with the accident of Julian Mantle, a famous and successful attorney.
"He was also a man who was as well known for the three-thousand-dollar Italian suits that draped his well-fed frame as for his remarkable string of legal victories. I simply stood there, paralyzed by the shock of what I had just witnessed. The great Julian Mantle had been reduced to a victim and was now squirming on the ground like a helpless infant, shaking and shivering and sweating like a maniac"
With Julian's accident, Robin Sharma introduces us to the triviality and insignificance of our enormous profile building…how our dreams get shattered easily, at any time.
Julian, the successful man v/s Julian the transformed man:
Julian possesses everything that one high-profile person can deserve from life through his hard labour :
'Enormously successful'

'Stellar profession reputation'

'An income in seven figures'

'A spectacular mansion'

'A private jet'

A summer home on a tropical island

Finally 'his prized possession a shiny red Ferrari parked in the centre of his driveaway'.
Julian was a man of utmost perfection and every hurdle was a challenge he loved to win. He pushed himself to the limit.
Being chained by an ' illusory version of success' Julian accumulated earthly treasures but could not find the destination. He lost his wife, his family, his health, his happiness, his sense of humor…in a word his life's essence.
Then he vanished…where? No one knew. He came back after many months to the narrator, his earlier assistant, and his friend to share the preaching of Yogi Raman the chief sage of Sivana.
He came back being a transformed man or an enlightened soul.
He shared the journey of his life with the narrator…his new life amidst the great sages of Sivana ( Shivana means ' oasis of enlightenment)
He described his meeting with the sage of Sivana and how it brought a dynamic change in his attitude to life. As per his promise to Jogi Raman he came back and shared his thoughts with the world.
Importance of self-control and self-mastery
Lack of willpower is a mental disease
Do things with passion not as you have to do them.
The philosophy of Kaizen, i.e improve your inner world … expand your comfort zone with continuous self-improvement.
Elevate the trilogy of human endowment…mind, body, soul…only then one can experience the full potential of life.
Master your mind, care for your body and nourish your soul.
Life will be simple, serene, and in harmony.
Courage is the most important power of human endeavour. If you act courageously in long run it will pay you huge dividends.
Develop a deathbed mentality…i.e you are going to die tomorrow. Live with that thought
Seven virtues that Robin Sharma has spoken of:
Master your mind

Find a life full of Purpose

Practice Kaizen

Discipline is the key factor in life

Spend your time wisely.

Serve others selflessly

Embrace the present
Best Quotes:
"Never be a prisoner of your past. Become the architect of your future."
" Your vision will become clear only when you can look into your heart. Who looks outside, dreams; who looks inside awakens" by Carl Jung
" Those people who think same thoughts every day, most of them negative, have fallen into bad mental habits."
"When you dedicate yourself to transforming your inner world your life quickly shifts from the ordinary into the realm of the extraordinary."
"To transcend pain, you must first experience it."
Alvina's Verdict:
At first, I started listening to the audio of it…then I started reading the book simultaneously. While reading the gripping story of Julian I feel submerged in his character and started explaining my life to him. Our ambition, our rat race, our aspiration forever eluding goal gives us nothing but snatches away everything from us. I feel like carrying the book with me as my guiding start and rereading the lines again and again.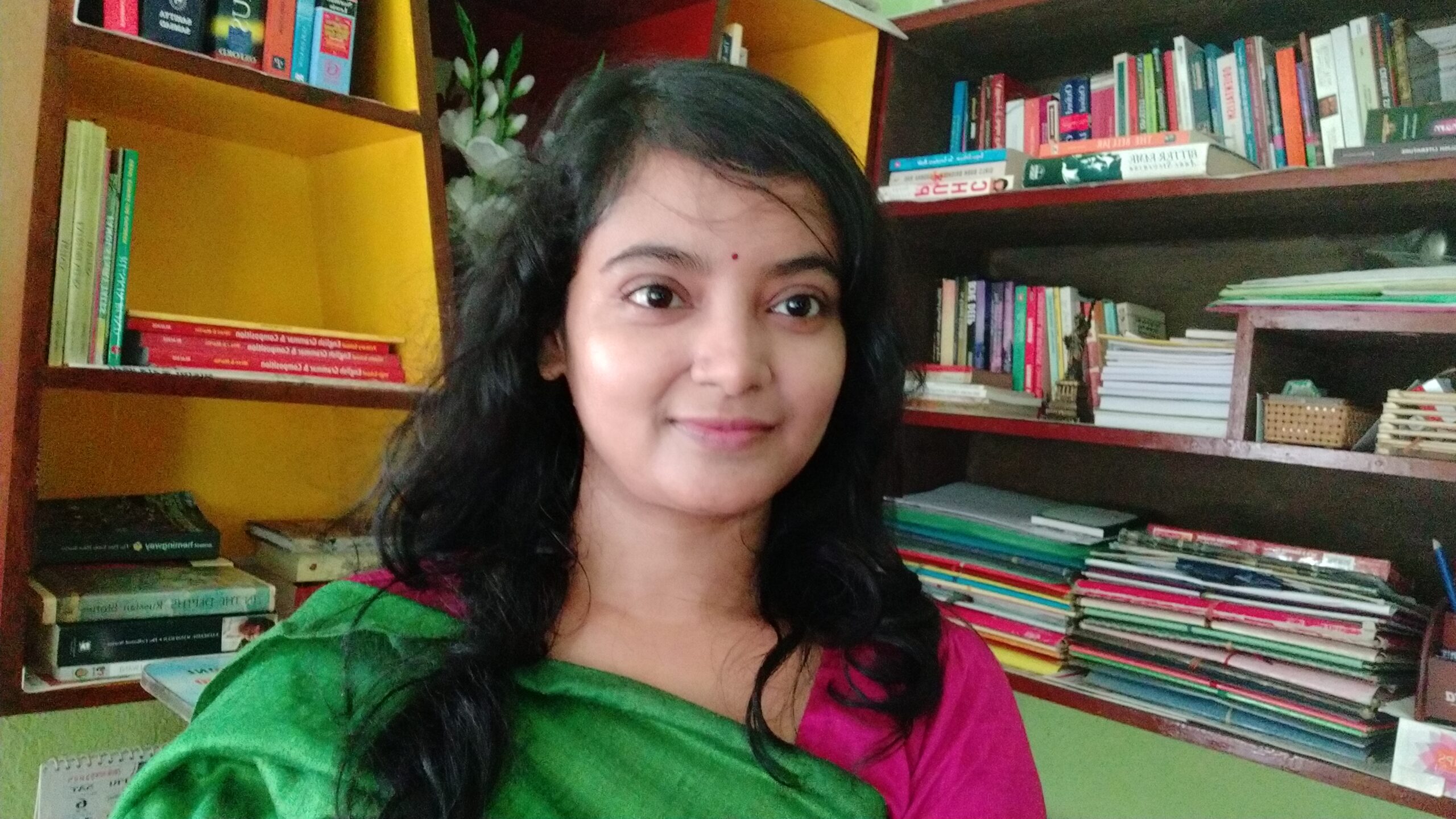 Hi, I'm Munmun here and welcome to my book blog. I'm an English Teacher. But more than that I love to read books and write down my thoughts. I feel we can change the world by circulating the introspections of great columnists throughout the world. You are free to contact me at munu.ruku2020@gmail.com.