Book: The Shadow Lines
Publication: Penguin India
Pages: 288
Born in 1956, Calcutta, Amitav Ghosh's novels never detached themselves from their search for national identity. As he moved with his family to different places due to his father's job as a diplomat, his novels capture all the hues and threads of his variegated experience.
All of his novels sparkle with variegated themes and complex plots.
Introduction:
The Shadow Lines (1988) by Amitabh Ghosh explores the flimsy yet tangible lines of human life and experience, that sometimes converge with others in their feelings, emotions, conflicts, confirmations and sometimes diverge in segregation of bewildering indifference. It acclaimed the author Sahitya Akademy Award.
Plot :
There is not a concrete linear storyline but variegated threads of recollections crisscross through the pages and weave the web of memories.
Like a spectrum, the narrator reflects shadows of thoughts revolving through his mind that he experienced and recollected.
At the backdrop of the Swadeshi Movement, Second World War, Partition of India, Communal Riots of 1963- 1964 Dhaka and Calcutta, the characters expose their personal experiences.
The novel is split into two parts- " Going Away", and  " Coming Home". Ghosh weaves his characters through three generations and two families, one English, another Indian. East and West intertwine in Amitav Ghosh's The Shadow Lines amiably.
The narrator's family was connected with the Price family in London through their ancestral cordiality. The narrator had deep feelings for Ila but he was scared to tell her. He apprehended that it might kill their friendship. But one day when he couldn't withhold himself Ila proclaimed her love for Prince family's son Nick and later she married him.
Tridiv loved May and in the whirlpool of public rage during communal disintegration, he sacrificed his life.
Characters:
Apart from the narrator, Tridiv, Ila, May, 'Thamma' ( narrator's grandmother) are the most important characters here.
The Narrator: Throughout the pages, an unnamed narrator introduced us to the incidents and other characters. He had a genuine fascination for Tridib, his uncle.
Thamma: She was the narrator's grandmother. Her worldview was regulated or fixed by her life reared at the backdrop of the freedom struggle of Indian partition. She wanted to go back to Dhaka to meet her uncle who till then didn't believe that he belonged to a divided land.
Tridib: Son of Thamma's sister Mayadebi, Tridib was a free soul. Though Thamma did not approve of his lifestyle she never expressed that as their family was a rich one. He was in love with May. In a communal riot, he would be murdered brutally.
May: May was a passionate impulsive lady from Price Family. She was in love with Tridib. She always blamed herself for Tridib's death.
Ila: Ila was the cousin of the narrator. She lived in London. The narrator had a deep passion for her though she never reciprocated it. She was betrothed to Nick.
Nick: Nick was Ila's fiancé. He belonged to the Price family. Though Ila refuged the narrator for Nick, later Nick proved false.
Mayadebi: She was Tridib's mother and Grandma's younger sister.
The Narrative Style:
the narrator acquainted us with all the characters articulates within us the ideas and comprehensions about them. The storyline followed a boy, the unnamed narrator who grew up in Kolkata under the strict supervision of his Thamma', grandmother who was a school teacher and not in favour of wasting time by any means even listening to music on the radio.
"Life is meant for only hard work."
The narrator had a secret and deep admiration for Tridib who was a versatile genius of whimsical generosity. Again he introduced us to Ila, May. Not only characters but the narrator with a firm grip led us to the incidents and happenings that stitched the tapestry of shadowy lines.
Form:
It is not an Indian boy's bildungsroman but a more open and deliberate form of it with obvious open-mindedness and dialogues. It is not an autobiography but a biography of an era from the different shades and shadows.
Subjects of ethnicity, nationality, geography, culture amalgamate in the maze of facts and fiction in this book of Amitav Ghosh. This book is a journey, not a single story but multiple stories intertwine here, laced with an underlying pathos. The narrator slides through the timelines, introducing characters and fabricating their shreds of thoughts so uniquely that it is worth reading.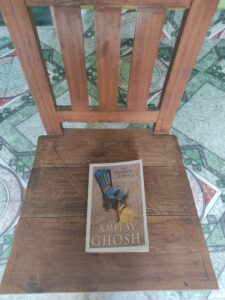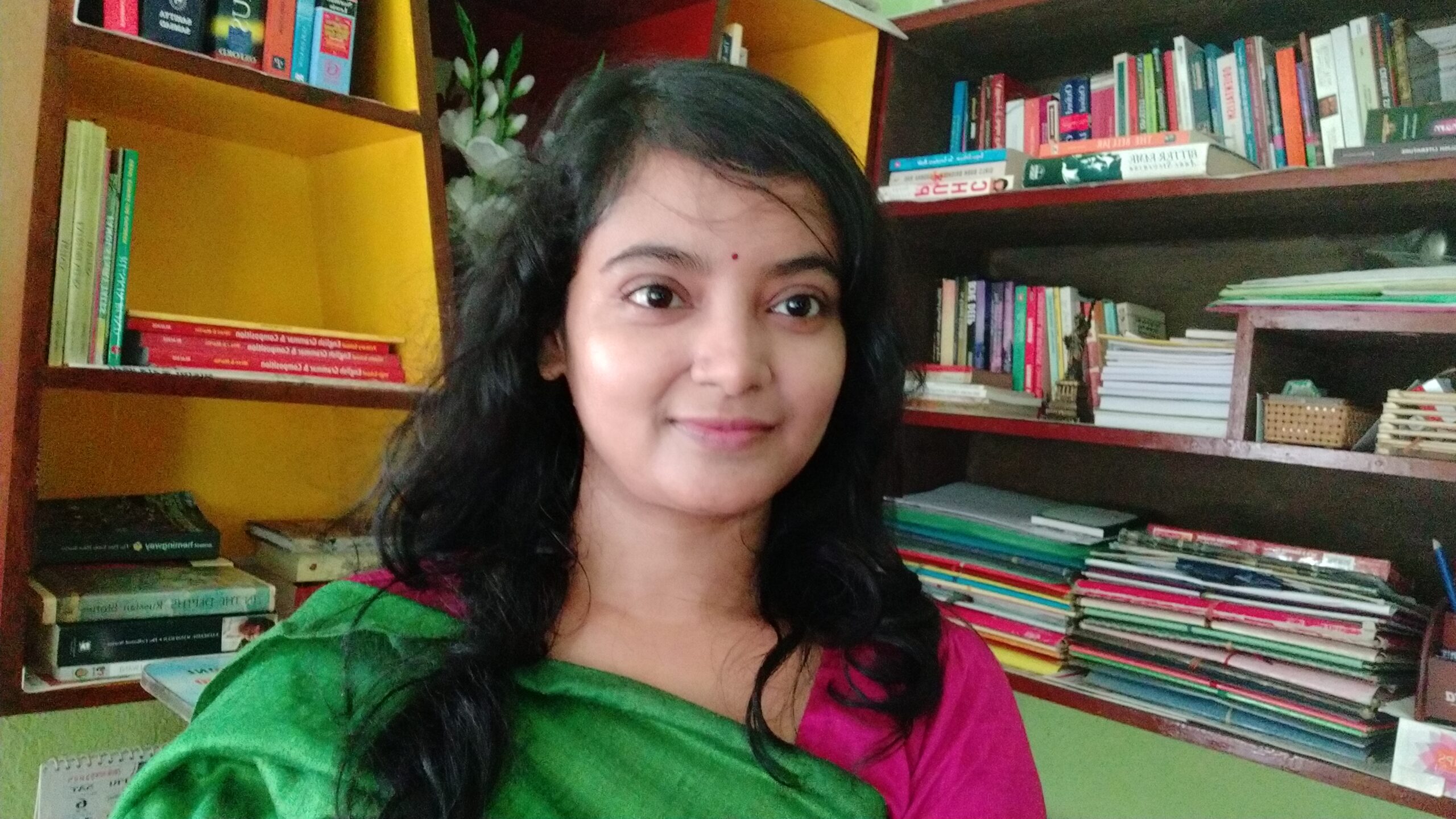 Hi, I'm Munmun here and welcome to my book blog. I'm an English Teacher. But more than that I love to read books and write down my thoughts. I feel we can change the world by circulating the introspections of great columnists throughout the world. You are free to contact me at munu.ruku2020@gmail.com.