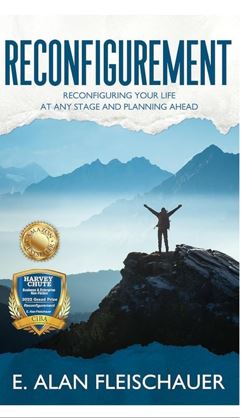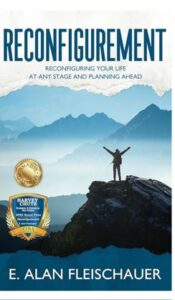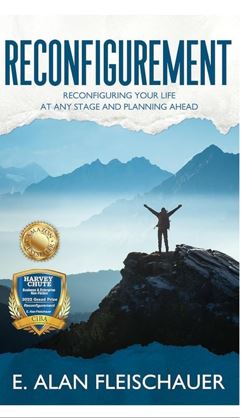 Roconfigurement by E. Alan Fleischauer:
Reconfigurement by E. Alan Fleischauer is a practical guidebook for financial planning before and after retirement. 'Reconfigrement' refers to changing or arranging something in a new or different way to make the process more effective or fruitful. We can use the word reconfigurement in every sphere of life…online or offline.
Importance of reconfigurement:
In this book, the author step by step explains and explores the importance of proper planning in our financial goals to achieve the highest capacity of reconfigurement in our lives. Fleischauer's subject of discussion is very relevant concerning everyone who is going to retire, who has retired and who is far behind in the queue. Taking goodbye from the job cannot be the borderline of old age or termination of earnings for anyone. Our age depends on our potentiality and capacity to work. We need proper planning before retirement to reconfigure our future life more smartly and wisely. Being economically stable is the primary factor in everyone's life. We need to be financially strong to make ends meet and more than that. Economic stability, more precisely secure income, is the primary concern of every individual on this Earth. Due to the overall expansion of the lifespan, the question of economic security for individual sustenance comes first. Reconfigurement is the base of individual growth but financial strength works as the pedestal of remodeling one's life.
"If you don't have income, it will be difficult to reconfigure the next chapter of your life." And to strengthen our financial muscle we need to assimilate our "personal views about income into our future."
So how are we going to do this? What will be our prime plans to reconfigure our future?
"There are 168 hours to fill in a week. Now, you can certainly fill those hours by sleeping late and being a couch potato, but to me, that's mindless. Wouldn't you rather do things that stimulate you?"
The vital areas Fleischauer emphasizes:
How can we make proper investment choices for the best result?
What role does social security play in retirement and reconfigurement?
What should be our Retirement Plan?
Medicare and Medicaid- how to apply them for better health security?
Why do we need Long Term Care?
How can we build up our Wills and Trusts?
Odds and Ends of Economic Configuration.
Roconfigurement by E. Alan Fleischauer prepares us in many ways to fight our post-retirement crisis as well as bolsters our pre-retirement planning. Fleischauer provides explanations and cites examples from real-life situations to make things more understandable. Though the author has set his novel at the backdrop of American life in the face of the rising cost of living and onslaught of the pandemic it is true for every nation, every people. Fleischauer's expertise as an author lies in the fact that he discusses these grave issues humorously without making the pages monotonous for the readers. So those who want to make smart decisions regarding their personal financial goal must go through this book. This book is a comprehensive addition to the economic toolkit of individual growth. The book does not contain any profanity and the editing is flawless. I confidently rate this book 5 out of 5.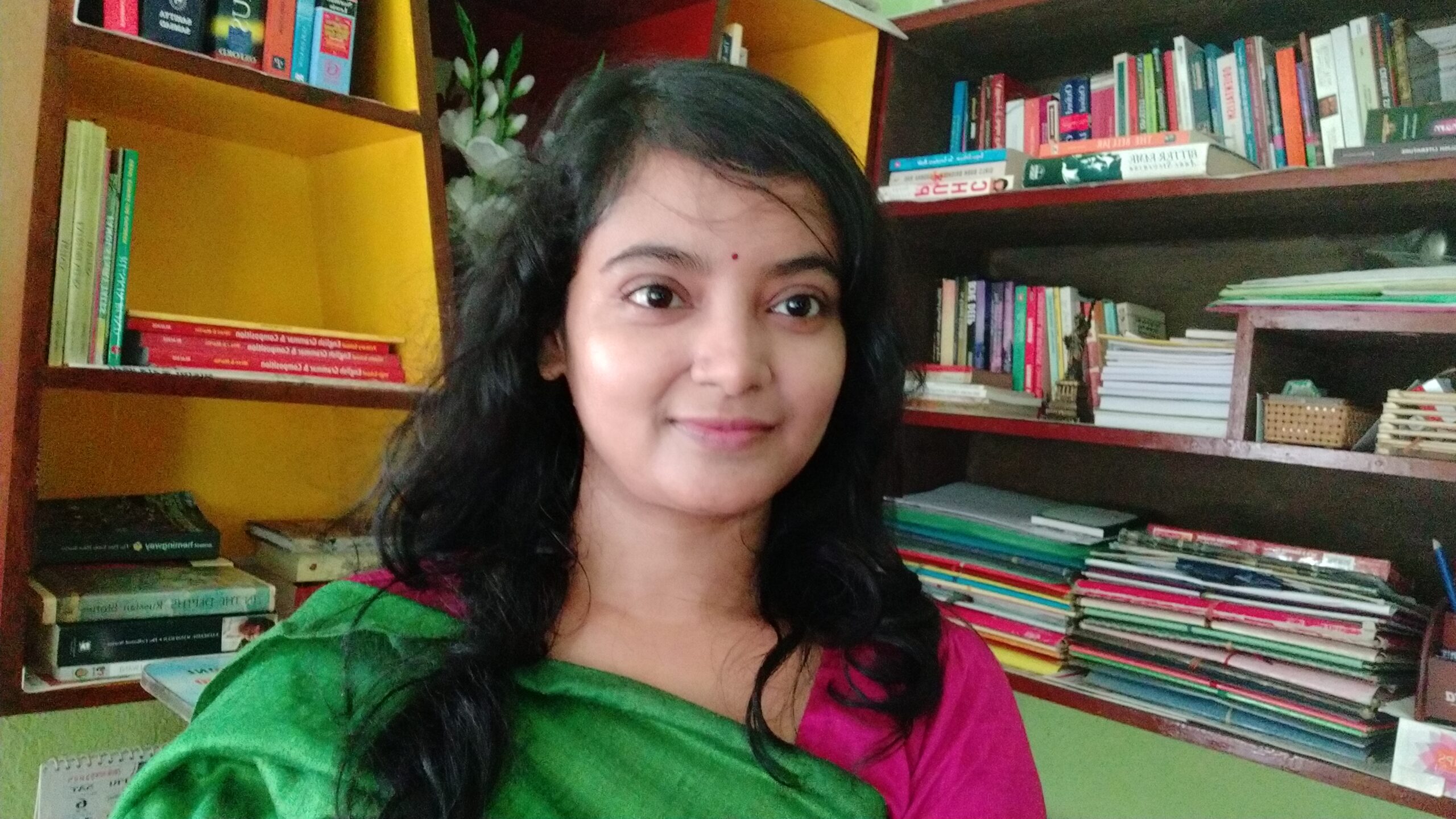 Hi, I'm Munmun here and welcome to my book blog. I'm an English Teacher. But more than that I love to read books and write down my thoughts. I feel we can change the world by circulating the introspections of great columnists throughout the world. You are free to contact me at munu.ruku2020@gmail.com.