The Adventures of Huckleberry Finn by Mark Twain
Nobel Prize-winning author Ernest Hemingway claimed in The Green Hills of Africa (1935):
"All modern American literature comes from one book by Mark Twain called Huck Finn…There was nothing before. There has been nothing as good since."
Author's own life story:
Published in 1884 The Adventures of Huckleberry Finn captures the author's own experiences as a riverboat pilot while he was engaged from Cincinnati to New Orleans. It also portrays his childhood days in Hannibal …his memories of the white people who aided runaway slaves.
A continuation of Mark Twain's previous novel: Adventures of Tom Swayer
This novel is a continuation of Mark Twain's previous novel: Adventures of Tom Swayer.
" You don't know about me without you have read a book by the name of The Adventures of Tom Sawyer."
Both novels are set in the town of St. Petersburg, Missouri which is situated on the bank of the River Mississippi.  Huckleberry Finn is a poor boy from the town of St.Petersburg, along the Mississippi River. His father is a brut and drunkard. Tom Sawyer is a middle-class boy with high- flying imagination. These two friends frequently engaged themselves in multiple adventures. They found a robber's stash of gold. Huck became quite rich with the money. And then The Adventures of Tom Swayer ends with good luck for Huck and Tom as they found the treasure trove. As a result, Huck became rich and he was adopted by the Widow Douglas.
A short synopsis of a big novel:
The Adventures of Huckleberry Finn tells the story of two runaways: a white boy- Huck and a black slave- Jim and their journey down the mighty Mississippi River.
Huckleberry Finn opens with Huck and his new life in the house of Widow Douglas and her sister Miss Watson- a life of cleanliness and good manners. Though Huck does not like it followed Tom's advice to get included in his next adventure. But Huck's drunken father Pap demands Huck's money. When he can not get his custody legally he kidnaps Huck and locks him in a cabin. Finally, Huck manages to escape pretending his death by killing a pig and scattering its blood all around. Then he takes refuge on Jackson's island in the middle of the Mississippi River. There he meets Jim, the runaway slave of Miss Watson, the sister of Widow Douglas. Jim escapes Miss Watson when he overheard her plan of selling Jim to a plantation. Now Huck and Jim join together in their new adventure. At first, Huck was morally upset oscillating over his conscience about whether helping a fugitive slave is wrong or right finally he prioritises Jim as a human being over his identity to be human property. Through a succession of adventures Huck and Jim meet and deranges throughout their journey. At the end of the novel Jim is freed from his slavery through the will of Miss Watson and Huck denounces being civilized. He prefers his life of adventure. And set out for the West.
Major Characters:
Huck: He is the narrator and hero of this novel. He is a young boy who struggles with conventional morality. He flees from the cruel clutches of his father and joins a fugitive slave Jim down the river Mississippi.
Widow Douglas: She is a good-natured widow who adopts Huck and tries to raise him good mannerly.
Miss Watson:  She is the sister of Willow Douglas who tries to civilize Huck through religion and manners
Pap Finn: He is Huck's father. He is a morally corrupted and drunkard man of fifty. He is a brute with no heart who beat and confined his own son Hucl for money.
Tom Sawyer: He is his compatriot of Huck. He has leadership qualities. He is fond of adventure as well as misadventure.
Aunt Polly: Tom Sawyer's aunt who at the end of the novel wants to adopt Huck.
Jim: Ms Watson's negro slave who is a very down-to-earth man and he is easily gullible.  He flees from his owner's house for fear of being sold to a plantation in New Orleans. He joins Huck in travelling on a raft down the Mississippi river. Finally, he will be freed.
Judge Thatcher: He is a concerned citizen who petitions the court for the custody of Huck with Widow Douglas. He also safeguards Huck's money from his father Pap.
The Duke:  He is a thirty-four-year-old printer who is full of vanity and falsehood. He claimed himself as a descendant of royalty.
The King: He is a bald grey-bearded man of seventy years. He is a fraud and dishonest fortuneteller.
Wilks Sister: They are four sisters- Mary, Jane, Susan, Joanna. When their guardian Peter Uncle dies they become orphaned.
The different thematic perspectives of the Novel:
Search for freedom: Both Jim and Huck are in search of freedom- Jim from his slavery and Huck from his drunkard father. The novel can be read as a journal of freedom where Huck is the representative of archetypal innocence and idyllic childhood.
The novel is revolutionary in its approach where an adolescent boy Huck dares to venture into this world negating all the bondage in search of freedom.
They find freedom only when they are away from society…they run away. Huck has been adopted by the widow Douglas but he does not like that bondage. Huck detests the set of rules that she imposed on him to make him a civilized boy.
Racism: Again one can read the novel as a pamphlet of racism or humanism. Huck represents the white society that dithers into the brink of conscience and power monger. On the other hand, Jim represents the black society groping for freedom. It is hard to believe that black people have the same feeling as white. Huck feels surprised:
"I do believe he cared just as much for his people as white folk does for theirs."
It takes time for Huck to accept Jim as a human being over a black slave overcoming all his moral oscillation. In Huck's character, we find this tug of war-of conscience. As Huck's emotional attachment to Jim grows he feels like protecting him. On the other hand, he thinks it is righteous on his part to help a fugitive slave. But ultimately he overcomes his oscillation and helps Jim.
Huck's acceptance and understanding of Jim as a human being is a call for all people to recognise that the colour of skin cannot determine individual value.
Social vices: Greed for more…more money…more power..comfort… self-centred selfish individuals loom large in this novel along with the little heroes. Pap, Huck's father as well as the Duke and the king represent the worst side of humanity in this novel.
Though the novel is primarily meant for children parents thought it would corrupt young children as the novel depicts its hero who lies, steals, and uses rough language. Huck is not an archetypal hero but a prototype of carefree childhood who dodged all the fetters of conventional life that society wants to impose on him.
The novel is written from the first-person point of view and is based on vernacular language. Of course, the language distraught me somewhat while reading the novel but ultimately I enjoy Huck's adventure. The language adds authenticity to Huck's character a boy who disliked to be 'sivilised' and prefers his freedom above everything.
Alvina's Verdict:
At the end of the American Civil War in 1865, a new era of great change erupted in the United States. Slavery had come to an end and a devastating shift was visible in the economy. American literature was also changing.  Samuel Langhorne Clemens became the most memorable humorist and writer of this time whose works kept a significant mark in the American Literary canon. Mark Twain's inherent sense of humour permeates his novels. Even in Huckleberry Finn, this humour is sprinkled tactfully through the voice of Huck.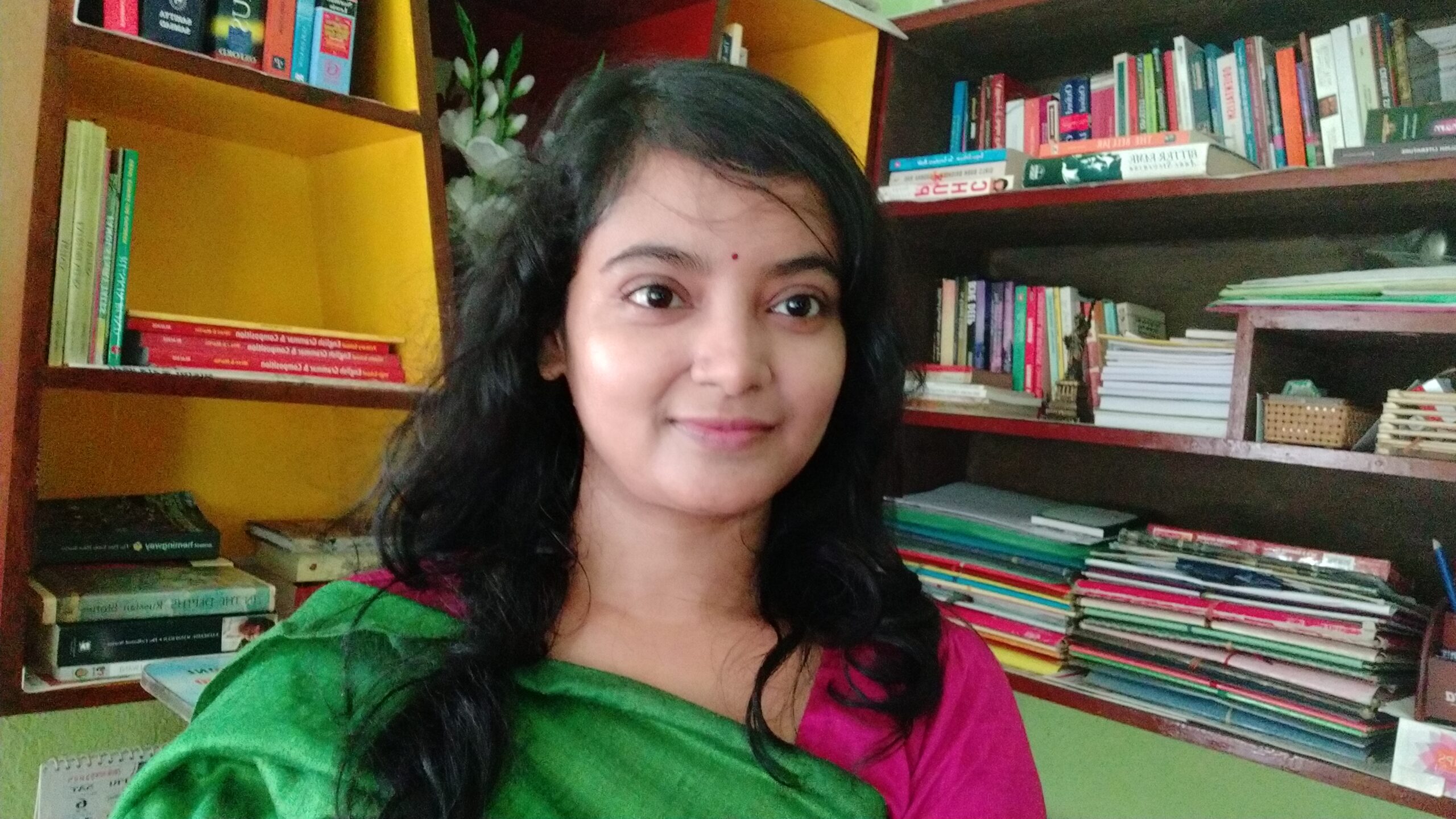 Hi, I'm Munmun here and welcome to my book blog. I'm an English Teacher. But more than that I love to read books and write down my thoughts. I feel we can change the world by circulating the introspections of great columnists throughout the world. You are free to contact me at munu.ruku2020@gmail.com.