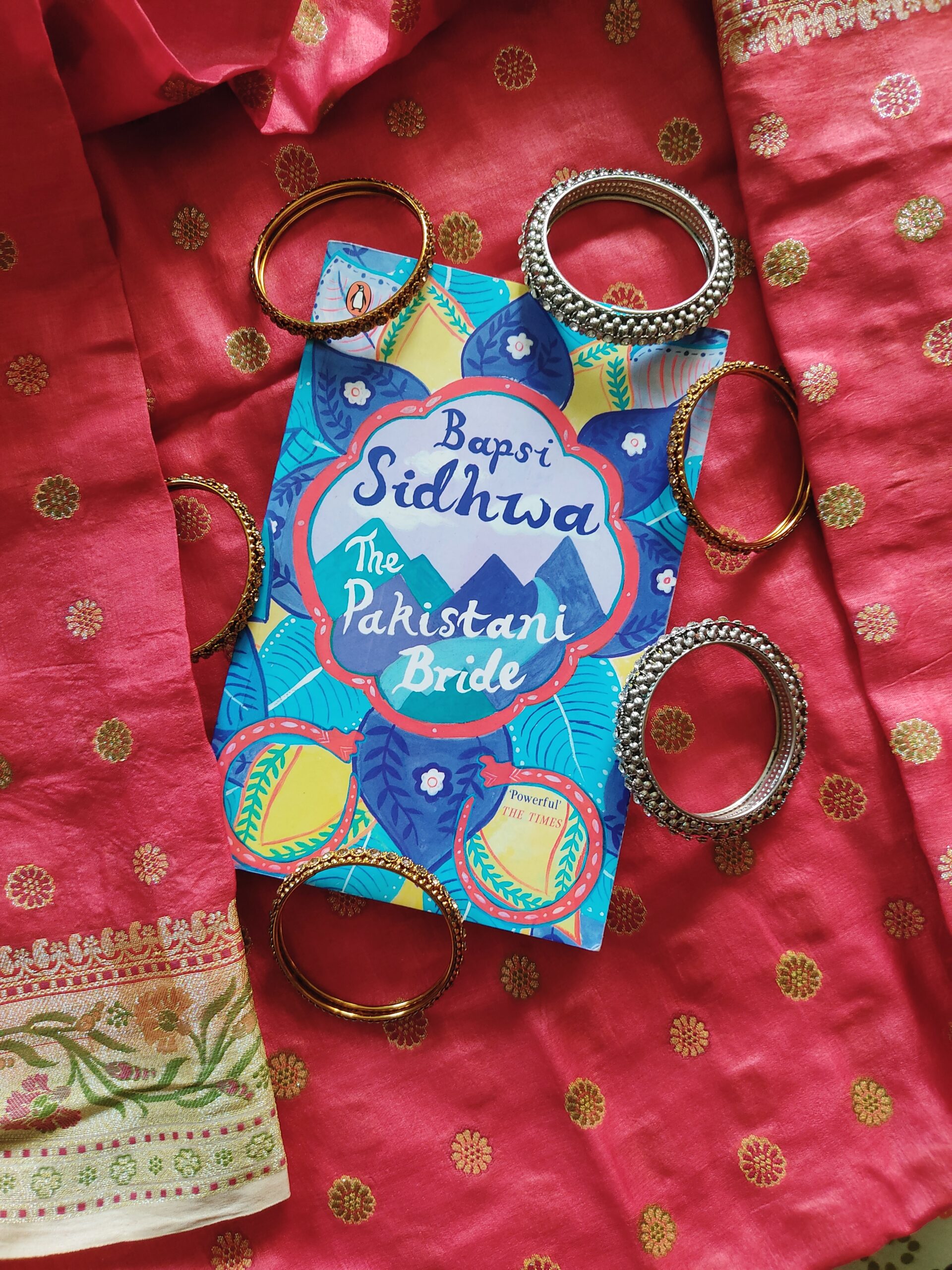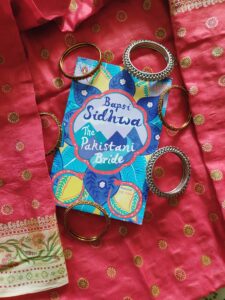 Publication: Penguin India
Pages: 248Political
Price: Click the link to buy it
Bapsi Sidhwa is a post-modern diasporic feminist writer from Pakistan who lives in the USA.  Her pen exposes her rightful experience and concern with the Indian panorama of social dichotomy and women's oppression. In her novels, every woman character appears to possess her new identity losing herself in the liberty of the patriarchal whirlpool. If it is Zaitoon or Carol in "The Pakistani Bride", it is Shanta, the Ayah in "Ice-Candy Man".
At the beginning of the story, at the Pakistan-Afghanistan border in a remote mountain region named Kohistan, wrapped in bucolic beauty, Qasim a 10 years boy is found talking with his father about his upcoming marriage with a woman, double his age. It was a marriage of treaty…an able-bodied girl "was worth more than the loan due." So it was fixed.
 Though at first Qasim was angry and puzzled as well as his bride, after finding each other in an awkward matrimonial bonding, gradually they overcame the hurdle and became proud parents. Unfortunately, all the kids died along with the mother in a smallpox pandemic. Grief-stricken and depressed father Qasim shifted from the Himalayan landscape to the Punjab Plains. There he took a job as a bank guard.  Eventually, he entangled himself in a murder case of his instinctual arrogance and anger.
At that time communal violence broke up following the Independence and partition of India, and Pakistan. The country got involved in murder and bloodshed.  Qasim fled to Pakistan. On the train from Jullundur, he met the refugees. At the border, just before the train reached Lahore, a vicious catastrophe broke out.  A troop of revengeful Sikhs stopped the train and ambushed the Muslims.  Though most of the refugees were killed Qasim manages to escape. In the chaos, Qasim rescued a little girl whose parents were killed. He took her with him and reared her with the help of a childless couple Nikha and Miriam. He named her after his own daughter name- Zaitoon.
Though Zaitton was admitted to school, very soon at Miriam's instruction, she was taken out of school. Miriam started to train her as a 'bride'….a special species ready to be subjugated by the male. Yet she was free and loved by Miriam and Qasim. At the age of sixteen, her carefree life came to an abrupt end with Qasim's firm decision to marry her to his kinsman's son in Kohistan.
On her way to the mountain with Qasim before marriage Zaitoon met another bride- an American woman named Carol who married a Pakistani man in the U.S and then moved to Pakistan with him. Unaccustomed to the subordinate role of women in Asian Society Carol rebelled against the suppression of her husband's misconduct.
When Zaitoon met Carol, they both felt a kinship as a bride in a land where women are considered as chattel, no matter their social status.
After the marriage, Zaitoon's illusion of marriage was devastated. She found his husband brut and savage. She fled to save herself from the constant beating and sexual torture of him. The course of the journey was crucial and she had to face severe challenges. Even she was raped by unknown persons on the hill. And continuous fear of being caught up at the hands of her husband's group haunted her.
Finally, she was rescued in a half-dead situation by the Army. She got back her life but she was marked as a failed bride.
Like Ice-candy Man here also Bapsi Sidhwa leaves us amidst variegated possibilities of Zaitoon's life.
"Let Carol take care of her! She could hide her in the States! Or perhaps Ashiq could propose marriage after a decent interval."
What more we can expect from a blossoming girl whose life was nipped in bud for the whims and interests of her male caretakers!
Pakistani brides are Carol and Zaitoon at the same time though in a different way. Carol chose her destiny in her hand but Zaitoon did not have the freedom.
"But Carol, a child of the bright Californian sun and surf, could no more understand the beguiling twilight of veils and women's quarters than Zaitoon could comprehend her independent life in America."
Though the two brides are culturally apart… at one point they met the convergent ways.
"In the instant, their eyes  met, the green and black of their shared of their vulnerabilities as women."
With very competent masterstrokes Sidhwa brought two Pakistani Brides under the same sky and merged their fate in the same ink.
They both failed as a bride. Carol an American by birth came to Pakistan by marrying soldier Farukh. But she couldn't adjust to his thoughts and ways as well as the backwardness of the country. So after a tremendous tug of war, she decided to go back to her homeland.
"I think I'm finally beginning to realize something…Your civilization is too ancient…too different…and it has ways that can hurt me…really hurt me…I'm going home.'
Zaitton also felt the same. Earlier she reasoned with her father,
"But, Abba, I am not of the hills. I am not of your tribe. I am not even yours. My father and mother are dead."
She pleaded with him not to leave her
"Abba, take me back. I'll look after you always."
But Qasim was stubborn. For him, his promise was more vital than Zaitoon's life.
"I've given my word. On it depends on my honour. It is dearer to me than life. If you besmirch it, I will kill you with my bare hands."
Zaitoon was left with nothing to solace or soothe. Even he groped for her and his hand closed around her throat. Finally, she had to give up… surrender her life at this catastrophic fate.
But later being beaten and tortured by her husband Sakhi, incessantly, Zaitoon decided to fight her fate.
"…she knew that in-flight lay her only hope of survival."
Though Carol and Zaitoon shared two different hemispheres, something binds them in one cord…the male-dominated social norms that butchered both of them.
Carol herself discerned the thread:  "The girl had no more control over her destiny than a caged animal…perhaps, neither had she…"
Main Characters:
Qasim: A mountain man from Kohistan who lost his family along with his wife and children and shifted to the plain of Punjab.
Zaitoon: A girl who lost her parents in the communal massacre and was rescued by Qasim. She was named after Qasim's dead daughter- Zaitoon.
Nikka and Miriam: The couple who accompanied Qasim in Pakistan and took care of Zaitoon as their own.
Carol: An American lady who married a Pakistani soldier. She was a modern, educated woman, unable to grasp and adjust to orthodox Eastern Culture.
Farukh: Farukh is Carol's husband who always taunted Carol for her forward attitudes and tortured her with his insane possessiveness.
Major Mushtaq: Major of the Army at Pakistan Afghanistan border. He was Farukh's friend. He developed a close relationship with Carol.
Misri Khan: The kinsman of Qasim with whose son he decided to get Zaitoon married.
Sakhi: Son of Misri Khan with whom Zaitoon was married.
Ashiq Hussain:  A Jawan in Major Mushtaq's army who was kind-hearted and liked Zaitoon.
Freedom and Partition:
The novel reflects the chaos and mayhem succeeding the 1947 Independence. The religions that till then stayed together suddenly segregated, separated, and put in boundaries. All their links, and roots, were uprooted and they got trapped in the clutch of suspicion, mistrust, hatred, communal violence, and bloodshed.
Under the limelight of feministic approach:
Though set against the backdrop of partition, Sidhwa's The Pakistani Bride is more of a kaleidoscope of women-condition in society irrespective of social hierarchy and caste. In a patriarchal society, women are just merely playthings at the hand of males. They are designated and destined for unconditional subjugation. From their childhood, a girl is taught to be a perfect bride. Except for their use in society, and in the family, they have no role, no validation. They are born to get married. And they are trained to be useful for males.
"Marriages were the high points in the life of the women."
As Zaitoon started menstruating she was stopped from school and started learning cooking, sewing, shopping, and keeping the room tidy. Miriam even took her to the neighbors'.
"Entering their dwellings was like stepping into gigantic wombs; the fecund, fetid world of mothers and babies."
Women are for house making. There is no need for education. And the most shocking part of it is that most women accept that as normative. That's why Miriam was scandalized when she found Zaitoon's schooling. She criticized Qasim's foolishness stringently. To her, it was a total waste of a girl's life that is only dedicated to male servility.
"…what will she do with more reading and writing-boil and drink it? She is not going to become a baboo or an officer! No, Allah willing, she'll get married and have children."
On the other side Carol, the lady of a free land came into the same suppressive circle after marrying Farukh, the Pakistani Soldier. Carol is a highly educated and modern lady. But nothing could change her situation.
Farukh was tremendously possessive and suppressive that gradually making Carole sick. He always suppressed her free will and movement, even her laughter and talking with others. She gave up her job, her freedom, her country, and her family and she was on the verge of losing her distinct identity.
"To hell with your madness. Your sadistic, possessive, screwed up love…"
Even sometimes women are degraded to mere bundles of flesh for the pleasure of the male. They are not recognized as a human entity but just "a craving mass of flesh…It was like being compelled to fast at a banquet…"
Women's condition never changed- independence or No-Independence, Partition or No-Partition. Carol a highly educated lady and Zaitoon an illiterate girl share the same fate being a woman.
Bapsi Sidhwa is always my adorable author with her candidness and straightforwardness. She smartly cobbled together assorted themes in super sublimity and intricacy. The novel is a fine tapestry woven with contrast and confusion, worries, and wonder. The verdant beauty of the mountain is marked with orthodox harshness and cruelty, whereas civilized men are streaked with hypocritical gallantry.
The Multicolonialization of women in a patriarchal society is upheld by her sharp and brave pen In The Pakistani Bride which demands constructive applause and approach.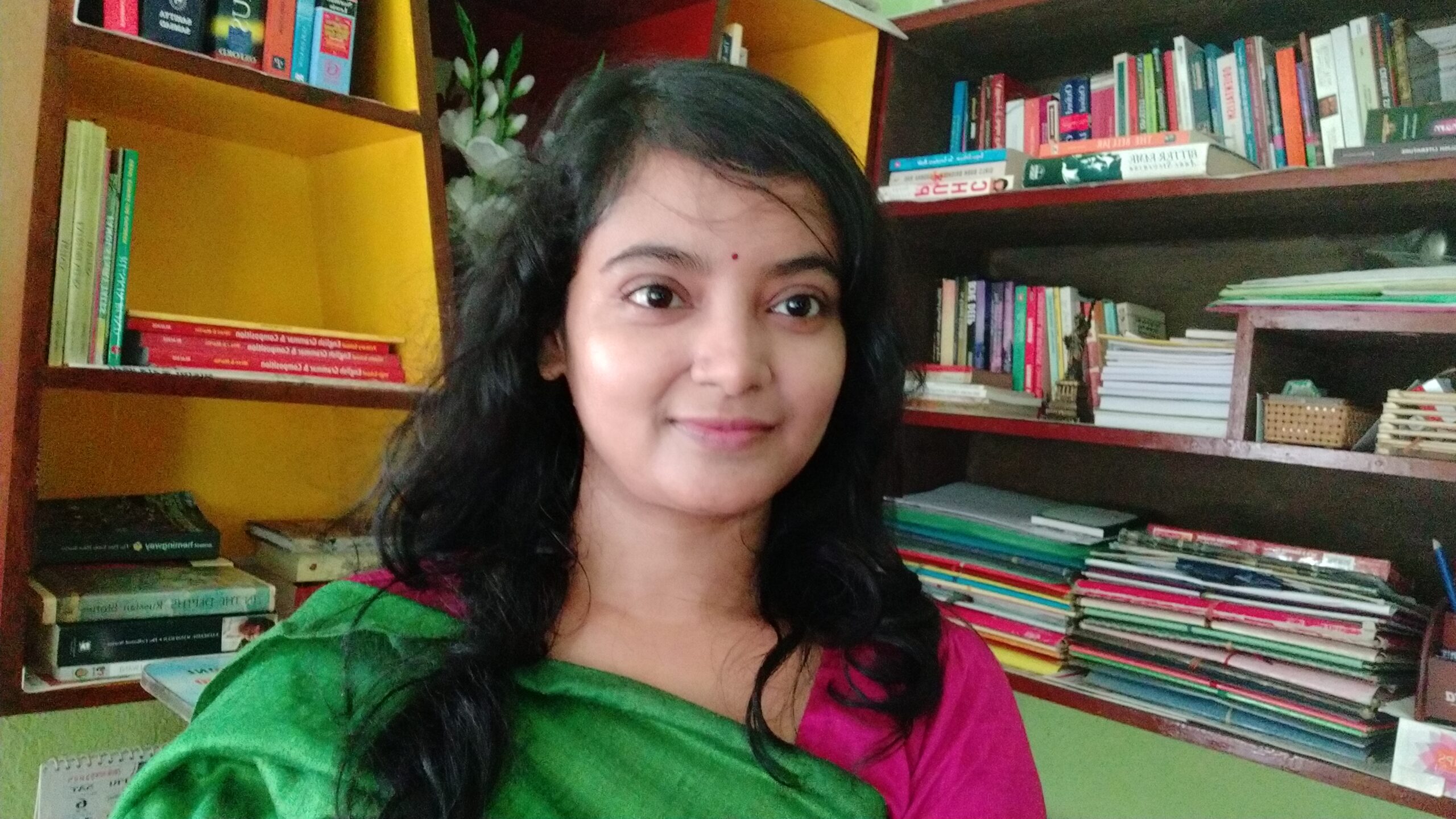 Hi, I'm Munmun here and welcome to my book blog. I'm an English Teacher. But more than that I love to read books and write down my thoughts. I feel we can change the world by circulating the introspections of great columnists throughout the world. You are free to contact me at munu.ruku2020@gmail.com.