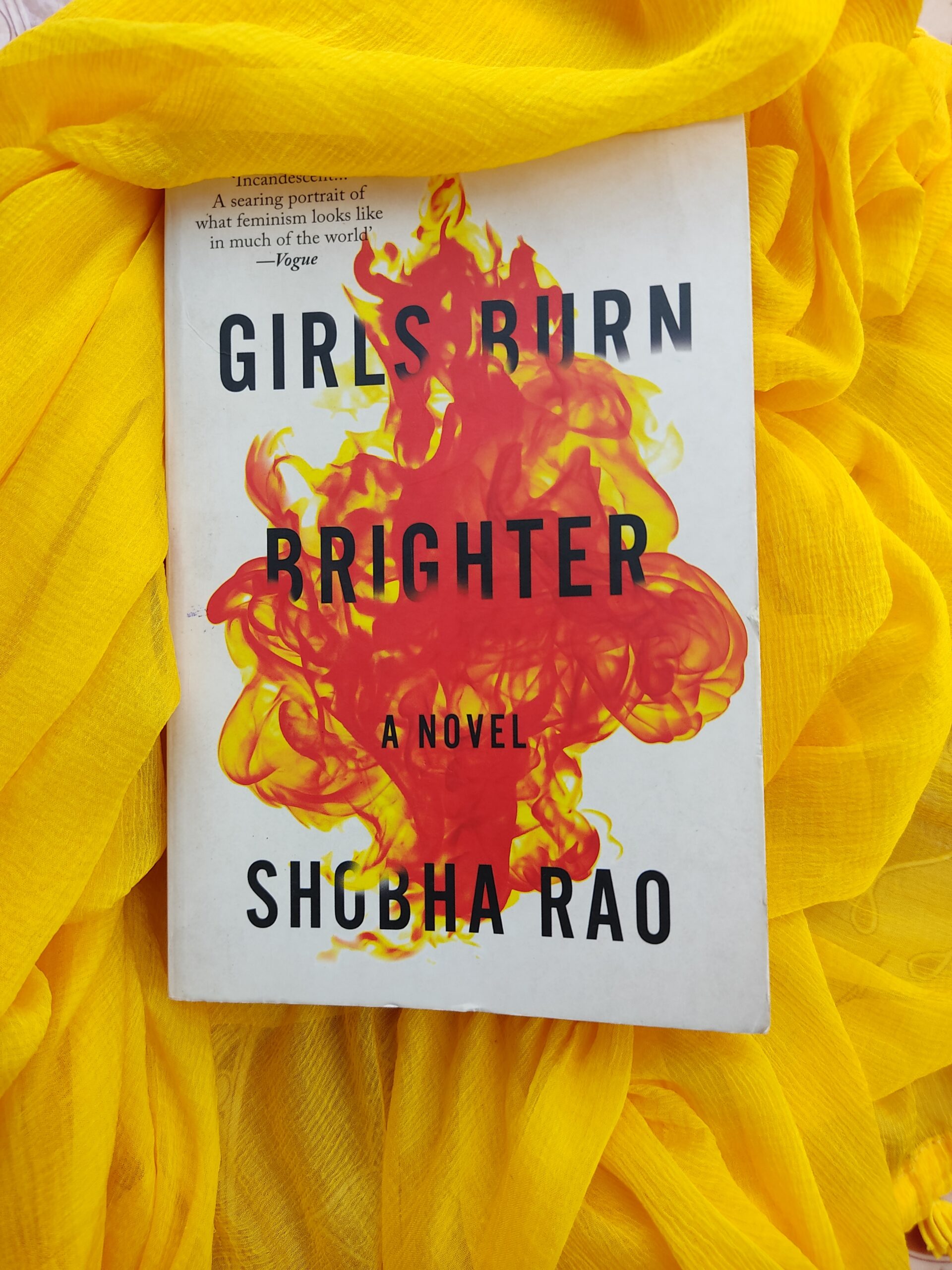 Publication: Flatiron Books
Pages: 320
Price: Click the link
Author Introduction:
Shobha Rao is an Indian-American novelist. Her debut novel is Girls Burn Brighter, (2018). Her other works include An Unrestored Woman, a short story collection.
She confesses that she celebrates the 'incredible courage' of two girls Poornima and Savitha who never bow down to the burning ways of life in her novel, Girls Burn Brighter.
Girls Burn Brighter by Shobha Rao
The novel is divided into six parts
Ist Part: Indravalli: This part describes the life of Poornima & Savitha, their friendship and Savitha's leaving the village after Poornima's father raped her and village elders decided to marry her to the rapist.
2nd part: Poornima: This part describes Poornima's life, her marriage in Namburu with a man with mangled fingers, the tortures of her in-laws and finally their successful attempt to burn her with hot oil & send her away from the family. Then she went in search of Savitha and finally came up to the brothel where Savitha was once.
3rd part: Savitha:  This part tells the story of Savitha who flees from Indravilla and reach Vijayawada. There a man Rishi, the middleman, picked her up to give her to Guru, the brothel owner. There she lost her one hand and later was sold to a businessman in America.
4th Part: Poornima: Poornima determined in her search for Savitha reached Seattle, America. But to her utter dismay found Savitha away.
5th Part: Savitha: Savitha reached Seattle, America and started her new life there with other cleaning girls. But one day she fled from their shelter.
6th Part: Poornima: Poornima started searching for Savitha with the help of Mohon.
Setting:
Indravalli, Telangana, India, a weaver family.
The Story Line:
The novel starts in Indravalli and it introduces us to an anecdote, a story of a childless husband and wife, who started planting trees as a way to channel their love and care. In this way, they built up a green grove in a dry region. When a journalist came and congratulated her "you're a fortunate woman to have so many sons",  the old woman replied, "These aren't my sons. Not one. They are my daughters." 
This sets the tone for the upcoming chapters. The old woman considered those trees as daughters but not as sons as daughters are always meant for burning.
When the story starts Poornima was ten years old. She knew her mother would live another five years as she was suffering from cancer. Poornima worked hard in the loom and tried to make money. She bought bananas, apples and a handful of cashews for her mother to get her strong. But her mother died when Poornima reached 16.
"…watching her mother die was like watching a fine blue morning turn to grey."
Her mother was her only solace and that she recalled again and again in her life, particularly her hand on her – it was the most beautiful weight.
Then she met Savitha who came to work in her father's loom. The two girls became very close to each other … so close that Poornima prioritised nothing else except Savitha's opinions and views of life. In every situation, she faced,  she asked for her opinion. She felt sheltered and safe with her. But one-day Savitha fled from Indravalli, from Poornima. Poornima's father raped her and as a consequence, the village elders found the only solution- to get her married to the rapist. Savitha could not agree with this.
"I'll be many things, Poori, but I won't be your stepmother."
And she confessed, "I'm the one with wings."
She flew…throughout her life.
Life throws these two girls on different tracks but the same destiny – the destiny of dark agonising existence and the perpetual struggle of existence. Poornima's father was desperate to wash his hands of Poornima. After a few rejections, Poornima got married to a man with distorted fingers.
"She understood now that there was no window. There never had been. Or, if there had been it had broken, a rock had crashed through it and here she was staring at the rock, the shards, the air rushing in. She understood in that moment that she was married."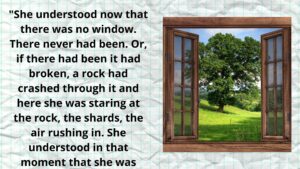 Girls Burn Brighter, Shobha Rao
Vicious shock got suppressed under the challenge of dowry. Poornima's in-laws started torturing her. From morning to night she had to toil hard and tolerate their abuses. Her husband never loved her and when she protested,  the torture took a different mode- savage cruelty. They burnt her and drove her from the house. But despite returning to her village, to her father, she set out in search of Savitha, her soul-mate. She welcomed every challenge and crossed half of the world to find her.
In the meantime, Savitha ended up in a brothel by the human traffickers. There, in the brothel, she had to amputate one hand for money, as a man from Saudi Arabbb wished to buy a girl with one hand. But later that deal was spoiled as the man preferred a girl with one leg. Then she was sent to America as a cleaning woman.
"She was tired of deals. Every moment in a woman's life was a deal, a deal for her body: first for its blooming and then for its wilting; first for her bleeding and then for her virginity…"
And Poornima being the victim of the same human traffickers came to know about Savitha and reached America in her search.
Symbols :
Tree –The very first symbol used in this fiction is the tree. Trees stand for girls as the old or woman declared. And as timbers burn brighter girls also burn brighter. In every day newspaper, channel we find the stories of their burning for dowry, for giving birth to a girl child, for protests or for nothing.
Fruits and Banana – The mention of fruits and bananas comes repeatedly in this novel. Savitha love to eat banana smashing it with yoghurt rice. Poornima offered her a banana and later Savitha asked for it from Guru in the brothel. From Guru's mentioning it, Poornima recognized her. The banana was her link to search Savitha. Later in America when Savitha was provided with a packet full of bananas she already lost one of her arms and learnt to peel the skin of the banana with her mouth and one hand.
Charkha – Loom: Savitha found the solution to their family debt and penury by serving on the loom and for Poornima, it was the way to earn enough for her mother's food and the family. Both the girls were efficient in their ways in Charkha and loom. Their efficiency and attachment with the spinning of thread symbolise their fate – ever entwining and intertwisted with each other.
Search: After her mother's death Poornima experienced no kindness in her life except from the girl Savitha – her independent cheerful nature wins her heart. But cruel fate breached Poornima and Savita apart. Poornima crossed all the ways in search of her friend – India to America. The hope that burns within them never allows them to bent or lose hope in life.
Burning: Poornima was burned by her mother-in-law and her husband. In this novel, Poornima is the girl who burns. Eventually, she stands for all the girls burning in pain, deprivation, injustice, and cruelty in our society.
Half Weaved Saree: The half weaved saree was the only solace for Savitha in her every pain and humiliation. She started weaving it when Poornima's marriage was fixed. But as she fled away she took it with her. There are recurrent mentions of it throughout the novel, in the brothel of Guru and America. The unfinished saree was the symbol of the fathomless love and dependence of the girls on each other.
Major Characters:
 Poornima – She was a girl from the Indravalli Weaver family. She had a tremendous sense of responsibility & stubborn faith in fighting the ways of life. She was intelligent with the capacity to understand and learn very first. She learnt accountancy and spoken English to use them in real life.
Savitha: Savitha was from the same background as Poornima who knew to work hard to sustain her family. Life always threw her in darkness from where she struggled to find ways. She amputated one hand to get money for her family. Finally, she was sold to an Indian businessman in Seattle who used poor village girls to clean his apartments.
Poornima's father: He appeared more silent in this novel than other characters though his lecherous nature was revealed when he raped Savitha. He had no fatherly feelings for his daughter Poornima. He forced her to marry a man with a distorted body part. He was a sensuous selfish man.
Kishore: Poornima's husband was the stereotyped representative of patriarchy. He with his distorted fingers considered himself a very prizable groom and mistreated Poornima. He did not love her just use her for his need & when Poornima's father could not pay the dowry he along with his mother put boiling oil on her face and threw her out.
Divya and Aruna were two sister-in-laws of Poornima.  Aruna was snobbish, arrogant and cruel. She always taunted and mistreated Poornima. Divya on the other hand was sober & sympathetic. The mother in law was conventional, cruel and heartless. The father in law was voiceless.
Guru:  He was the brothel owner. He was a vicious & cruel human trafficker. He dealt with girls & sells them. He amputated the girls for a better price and sent them to various parts of the world.
Rishi: He was the middle man who used to search & pick up helpless women from the station of Vijayawada and took them to the brothel of Guru.
In America, Savitha met  Mohan,  Geeta, Padma. Mohon supervised the girls. Geeta and Padma worked as cleaning girls in the apartments.
Girls Burn Brighter:
In our society burning a girl is a very common practice. No one takes surprise in it. Being born as a girl is a crime in India. And if a girl is not fair and rich then the crime intensified as well as the punishment. In this story, Poornima was burnt by her cruel in-laws and husband. Everyone who looked at her asked her nothing except whether it is oil or water whether it was her husband's or her father's job?
But Savitha also burnt in her pain and suffering:
"She felt both, burning-as mysteries do-inside her pillow."
The Ending:
The ending is vague for me. It is not clear if Proonima found Savitha or not. The novel ends rather focusing light on Mohon & Poornima though the whole novel centre on Poornima & Savitha. It ended suddenly without any clear hints about the future. After waiting breathlessly throughout the novel, the ending is greatly depressing.
As I read the story variegated emotions work within me. I feel identified with Poornima, again with Savitha and their confirmed friendship. No one was there to support them,  backed them with a bit of sympathy or help. But everyone was there to suppress them. However, they fight, fight till the end.
Though the novel has an engrossing storyline there are some weaknesses that I dislike from my heart. The novel is based on too many improbable issues and incidents…Poornima's accountancy skill even when she read just fifth class in a remote village school is too much to swallow. She made her passport, learnt spoken English fluently and knew all the history and geography of the world. These are too improbable…just like fairy tales. Again the character of Mohon, the drunkard rapist who lives on Eliots's Prufrock is just hilarious and absurd. The writer proves too much immaturity and incompetency in her debut novel. But from her storytelling technique, I can hope if she manages her verbose and absurd imagination a little she can do better.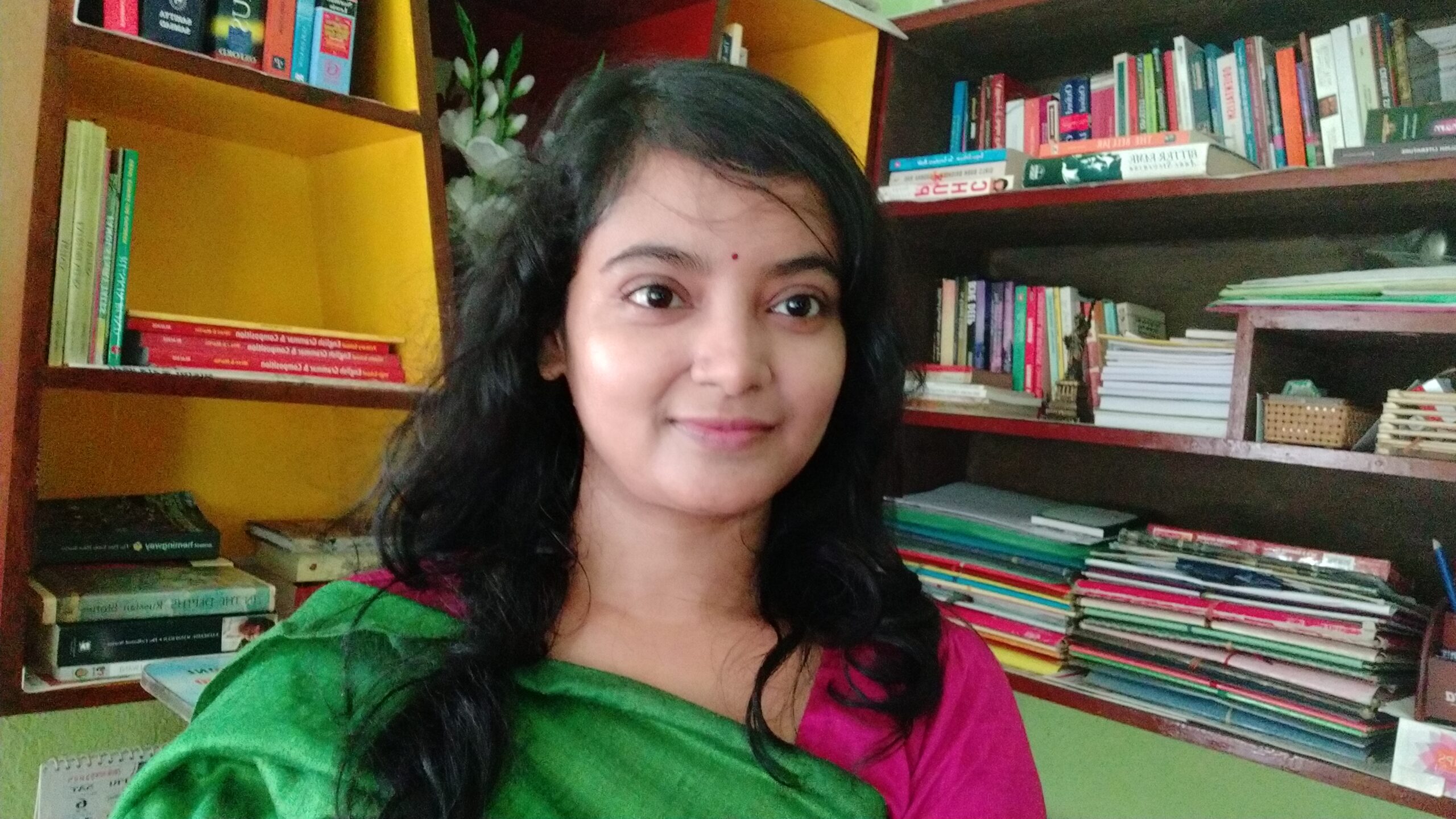 Hi, I'm Munmun here and welcome to my book blog. I'm an English Teacher. But more than that I love to read books and write down my thoughts. I feel we can change the world by circulating the introspections of great columnists throughout the world. You are free to contact me at munu.ruku2020@gmail.com.