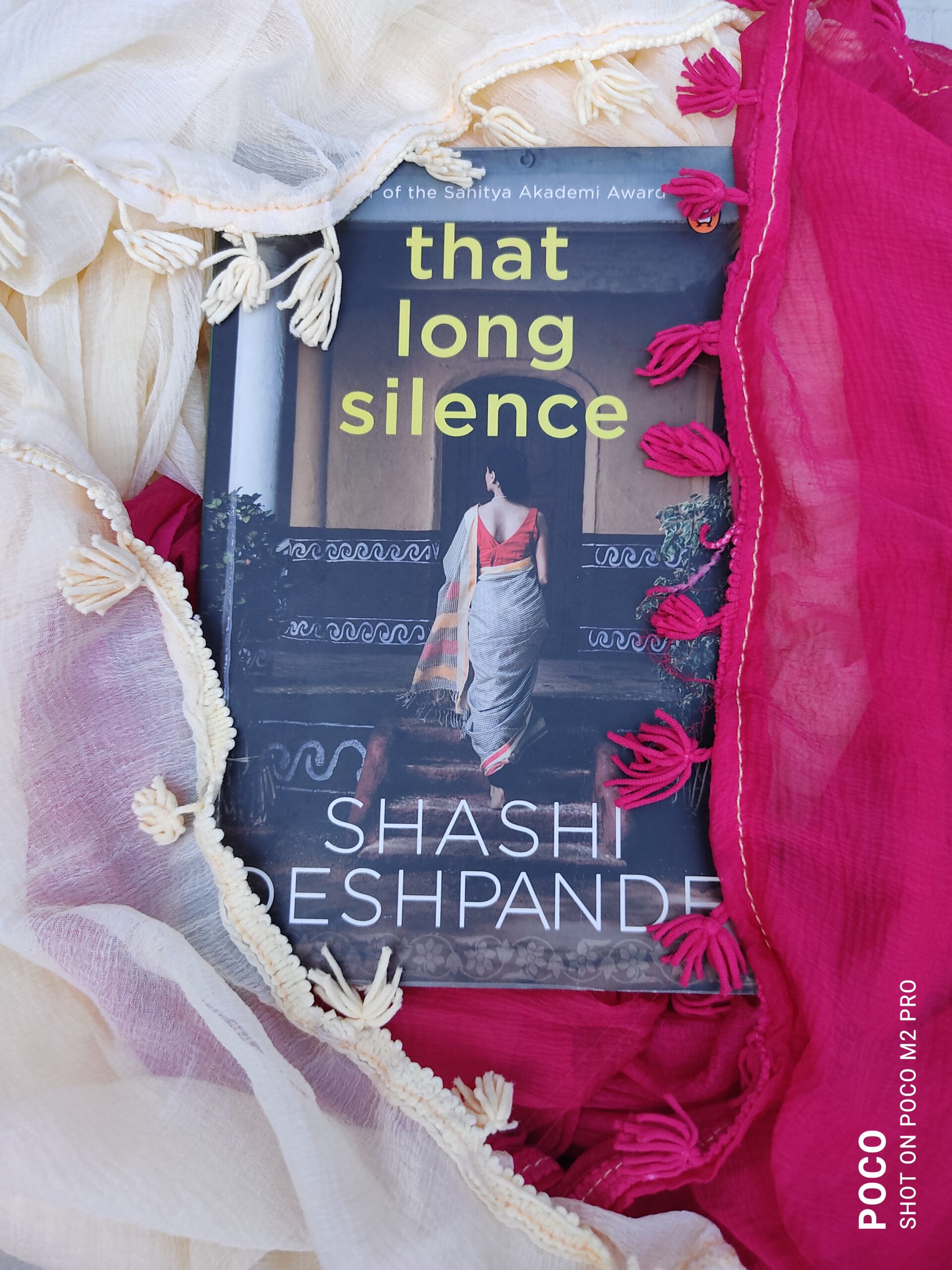 Publication: Penguin India
Pages:204
Price: Click the link below
Introduction:
"To achieve anything, to become anything, you've got to be hard and ruthless."
Shashi Despande, (born in 1938, Karnataka) is an eminent contemporary Indian author. She won Sahitya Akademi Award for her novel That Long Silence. All of her writings are women-centric. And the themes of cultural clashes and subtle but powerful flow of modernized patriarchy intertwined in her plots. Apart from That Long Silence, her other works are:
The Dark Holds No Terror (1980)
If I Die Today (1982)
Roots and Shadows (1983). This book won the prize for the best Indian novel.
Come Up and Be Dead (1983)
The Long Silence (1988) – This book crowned her with the Sahitya Academy Award in 1990, and Padma Shri in 2009. The novel was translated into Hindi, Marathi, Kanada
The Binding Wine (1992)
A Matter of Time (1996)
Check from google.
That Long Silence:
Sometimes silence becomes the most violent one. And it is true in respect of Shashi Deshpande's That Long Silence (1988). Though the silence was broken at the end by Jaya, the main protagonist, we can feel its overwhelming presence all over the novel.
Through the protagonist, the author depicts the silence of all women of centuries. The long built silence was finally dissolved by Jaya who wished to explode her dormant self. Throughout her life, Jaya acted as Gandhari, never dared to know about her husband's job, money, work or anything else. She just like a mute mule carried the burden of household and everyone's comfort. 
Story Line:
"A pair of bullocks yoked together…"
That Long Silence is the story of Jaya and Mohan.
Mohon, a complete contradiction of Jaya in his never fanciful matter-of-fact attitude towards the world married Jaya and in between them grow the wall of frozen silence.
Jaya was too much sensitive and curious. Her attention always hovered in her surroundings, people's or places. Every trivial pain and pleasure tickled her heart and she felt them scrutinizingly, not devoid of any emotions. Her intelligence and comprehensiveness often tagged her as unconventional and not perfect. But after her marriage, she had to bear all her suppressed emotions within her or in the pages of her writer-self as her husband was totally a different man of perspective. He wanted Jaya only as an unquestioning wife subservient to household jobs. Mohon was a man of total indifference and 'devoid of curiosity. He did not care for others and just ignore his surroundings.
"…it shows his superiority, the fact that he is above the kind of petty curiosity that devours me? But maybe, the thought came to me now, he has been unable to hear anything, his ears filled with the triumphant sound of his own March onwards"- his promotion, his affluence, his success."
But Mohon's glory screeched a sudden halt as he was suspended from his job in accusation of forgery and they are forced to move from their spacious luxuries to a small dingy room.
In this situation, he desperately sought Jaya's support. But the long silent wall like a breach stood between them.
Jaya realised that her withdrawal from Mohon had created such a long gap. She vowed to break that long silence
"I tried painfully to retrace my way back through the disorderly, chaotic sequence of events and non-events that made up my life. It was like looking through the eyehole of the magic peepshow…"
There was nothing between them, no love, no trust or respect except a strong silent muteness…or the tug-of-war of shifting authority.
Jaya realised at the very end, "I will have to speak, to listen, I will have to erase the silence between us."
She felt all through her life she just muttered 'Prakrit' instead of 'Sanskrit' and there remained nothing more to do except cherishing the hope.
"But we can always hope. Without that, life would be impossible. And if there is anything I know now it is this: life has always to be made possible."
Characters:
Jaya's bio-data
"I was born. My father died when I was fifteen. I got married to Mohon. I have two children and I didn't let the third life."
'For me, they were the fairy tales in which people ' live happily ever after.'
Jaya: The protagonist from whose point of view the novel is told. She is very sensitive and thoughtful.
Mohan: Jaya's husband, who resembles a Graham Greene character,-" a sad obsessed man reconciled to failure."
Kusum: Jaya's sister
Ravi: Jaya's brother
Rahul: Jaya and Mohon's son
Rati: Jaya and Mohon's daughter
Agarwal: Mohon's friend who entangled Mohon in forgery.
Mr. Kamat: This man helped Jaya to think and express her feelings.
Feministic Approach:
Shashi Despande reminds me of Bengali novel writer Suchitra Vattyacharya. I think personally their writing style matches a lot and the technique of character portrayal. The women characters are the epitome of sacrifice, suppression, and also self-assertiveness. Mohon wanted to see Jaya in the perfect role of a wife…whose all attention and vocation will be to please her husband and to accept whatever he said. Her only job was to take care of her kids and do household chores. She must not have any choice or voice except that is imposed by her husband.
Women characters of Despande are not merely the victim of social bigotry, but their struggle for existence makes them more assured and empowered. Their consistent clash with the conventional norms pushes them to cross the barrier of social role-playing.
Despande is always against the taboo or stigma of feminism. She does not approve of the term feminist being associated with her texts. She writes from the point of view of women, their suffering, their deprivation, their invisibility in the patriarchal hierarchy. Apparently, though it seemed that she writes against the males, in reality, she is a detached observer and her novels are the truthful representation of society.
Best Quote:
"You can never be the heroine of your own story. Self-revelation is a cruel process. The real picture, the real 'you' never emerges. Looking for it is as bewildering as trying to know how you really look. Ten different mirrors show you ten different faces."
"…for us, there was just living – one foot in front of another, one foot in front of another until death came to us in a natural form".
I worship Shashi Despande in its true sense for her portrayal of women characters and contexts. Her characters touch the core of my conscience. In a gender discriminated society Jaya is always torn between the social norms and her ideals. Under the pressure of her husband's demands her voice gets strangulated, her identity gets lost. I feel associated with the feminine psyche of Jaya. I think the greatest acclamation of the novel lies in its treating of universal theme- the voice and voicelessness  associated with social ranking.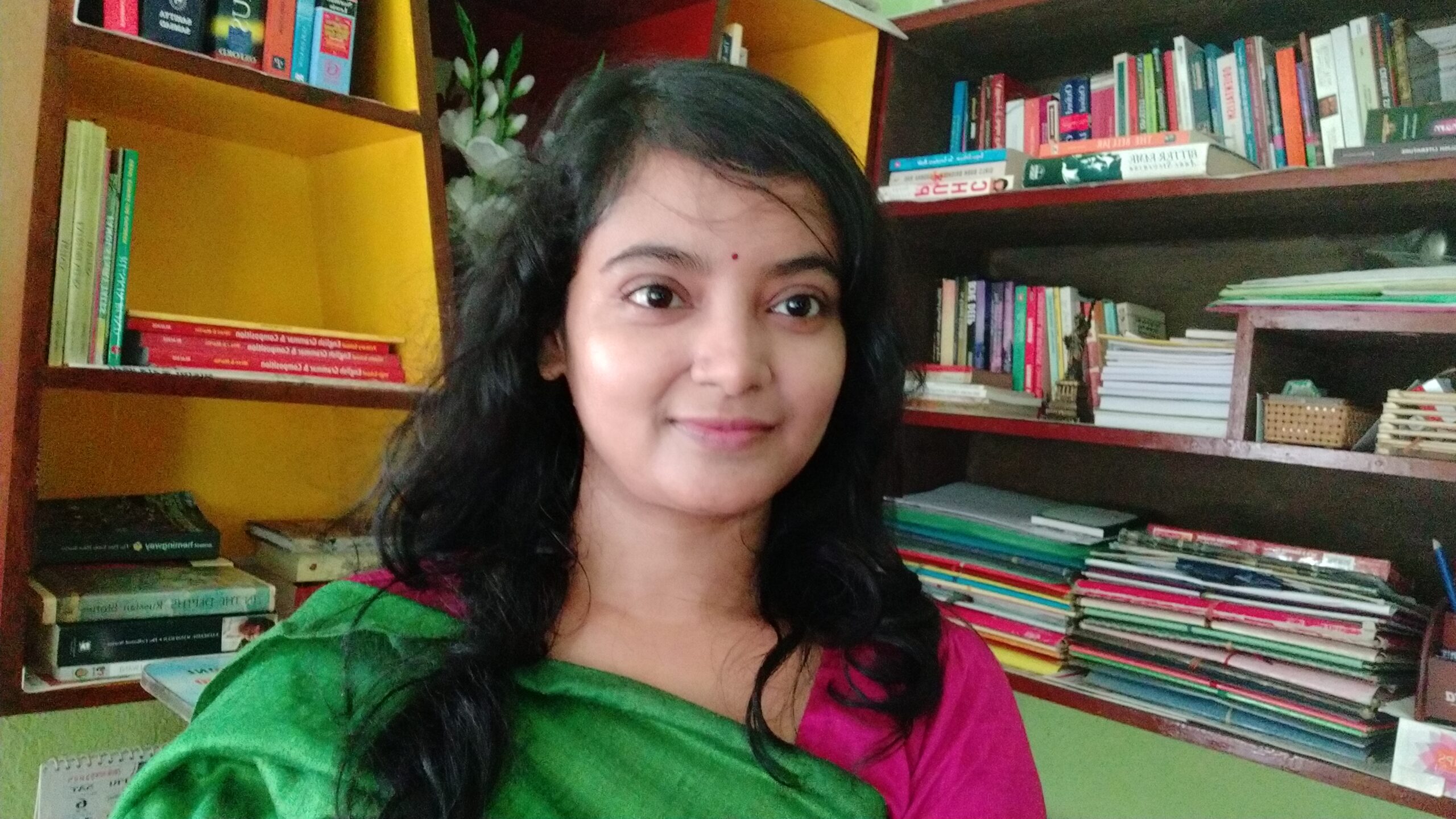 Hi, I'm Munmun here and welcome to my book blog. I'm an English Teacher. But more than that I love to read books and write down my thoughts. I feel we can change the world by circulating the introspections of great columnists throughout the world. You are free to contact me at munu.ruku2020@gmail.com.