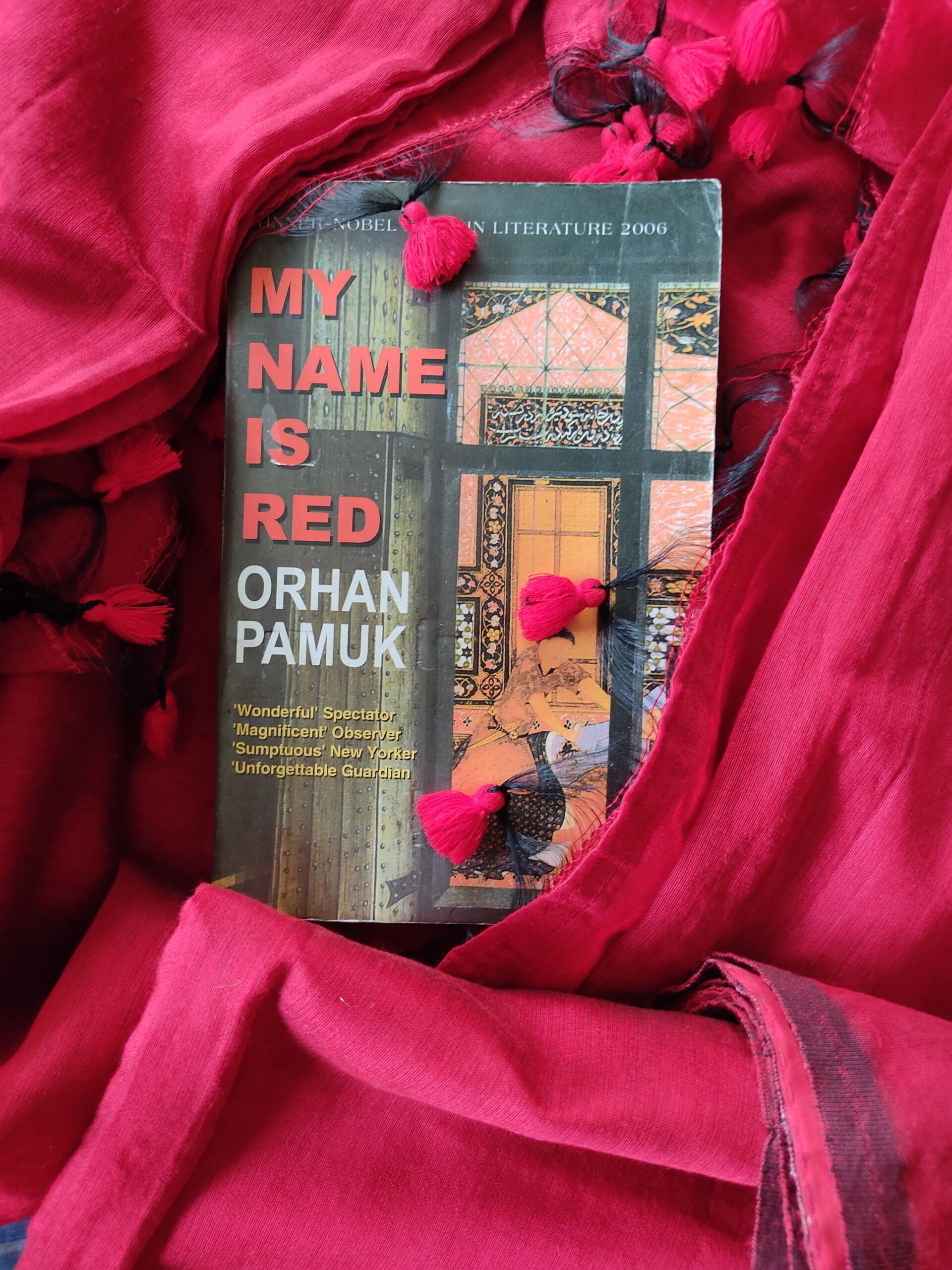 Publisher: Faber and Faber
Pages: 688
Price: Click the link
Introduction :
Nobel winner (2006) Turkish writer Orhan Pamuk's (born 1952) novel My Name is Red is a brilliant mash-up of myth, murder and mystery. This book is translated into more than 60 different languages.
Summary:
Ottoman Sultan has commissioned an illustrated book to celebrate the power of his empire. Sultan wishes to exhilarate his book with the novice Italian Renaissance style. But this created fear amongst the artists who were contradictory to Islamic traditional themes. This led to murders, mistrust, suspicion, violence. Elegant, one of the miniatures had been murdered and his body was thrown at the bottom of a well. From the afterlife, he hoped that his body would be discovered and the murderer got caught up.
Black, an artist who was in exile for 12 years had returned and he was engaged by his uncle Einste to work over the book. He loved Shekure his cousin who married a Spahi cavalryman who fathered two boys and gone off on a campaign never to return. Shekure had two sons- seven yeras old Shevkat and six yeras old Orhan. Shekure felt her passion for Black but she was mature enough and her dignity and sense of honour kept her aloof. She rejected many a suitor whom she felt coarse and unsophisticated. She considered herself intelligent and determined not to fall for anyone who couldn't pass the bare minimum qualities of an honourable man. She was also thinking of her grown-up children and father. When she nodded at Black's impulses for her, she sought his promises…that he would love her kids and finish her father's book. Then Shekure's father was murdered by the same murderer who killed Elegant. Shekure asked Black to find the murderer.
Finally, the murderer got caught through his paintings of the horse which he used to paint in a different way, particularly the lopsided mouth of the horse.  Black and Shekure married but Black was severely wounded by the murderer.
Theme:
The novel revolves around artists, painters, illuminations, calligraphy and also with love, murder and mystery. Set in Istanbul, the capital city of the Ottoman Empire, 159,  My Name is Red explores assorted themes in an intrinsic sublimity. Ist of all it is a murder mystery as the novel begins with a dead narrator, whose body is thrown under a well after the murder.
Again it is a love story that traverses the love affair of Black and Shekure. At the same time, the novel unfolds a deep Cultural tussle… Italian Renaissance vs Islamic traditional portraits, conflicts of East and  West. All these themes are centred around the theories of art that is explored chapter after chapter through the variegated narrators of the novel.
Narrative:
The book is a fascinating story that captures its essence through multiple narratives…there are a total of fifty-nine chapters that are heralded by multiple narrator's, sometimes Black, sometimes other miniaturists, sometimes Shekure, sometimes dog and tree or even a gold coin or colour red.
The novel opens with a dead artist lying in the bottom of a well waiting desperately for his discovery and the punishment of his unknown murderer. The novel ends with Shekure, her observation of her life.
Significance of the Name:
My Name is Red…why?
The book is written in a book within a book style. Several books, illustrations and decorations on the pages of books are discussed. The colour red is a recurrent theme of this novel. In Chapter-31 Red Colour is the narrator. Red is the colour of blood, red is the colour of passion, red is the colour of a pomegranate. Red itself proclaimed the importance of colour,
" Colour is the touch of the eye, music to the deaf, a word out of the darkness."
A tinge of humour amidst the grave mystery:
A tremendous sense of humour works over the pages of the novel. Every black strand is tinged with humour. Even the most pitiful incident or horrible act is described with a note of fun. While describing the disappearance of Shekure's husband the author used the funniest tone.
"…that this soldier, having fathered two boys but still bereft of any common sense, had gone off on a campaign never to return again."
Alvina's Verdict:
While reading this book different thoughts permeated through my mind. Every narrator's mature voice lingers within me and permits me to think deeply about life and human speculation. A murderer is a second voice within a primary human voice. Such kinds of contemplations make the book more aesthetic.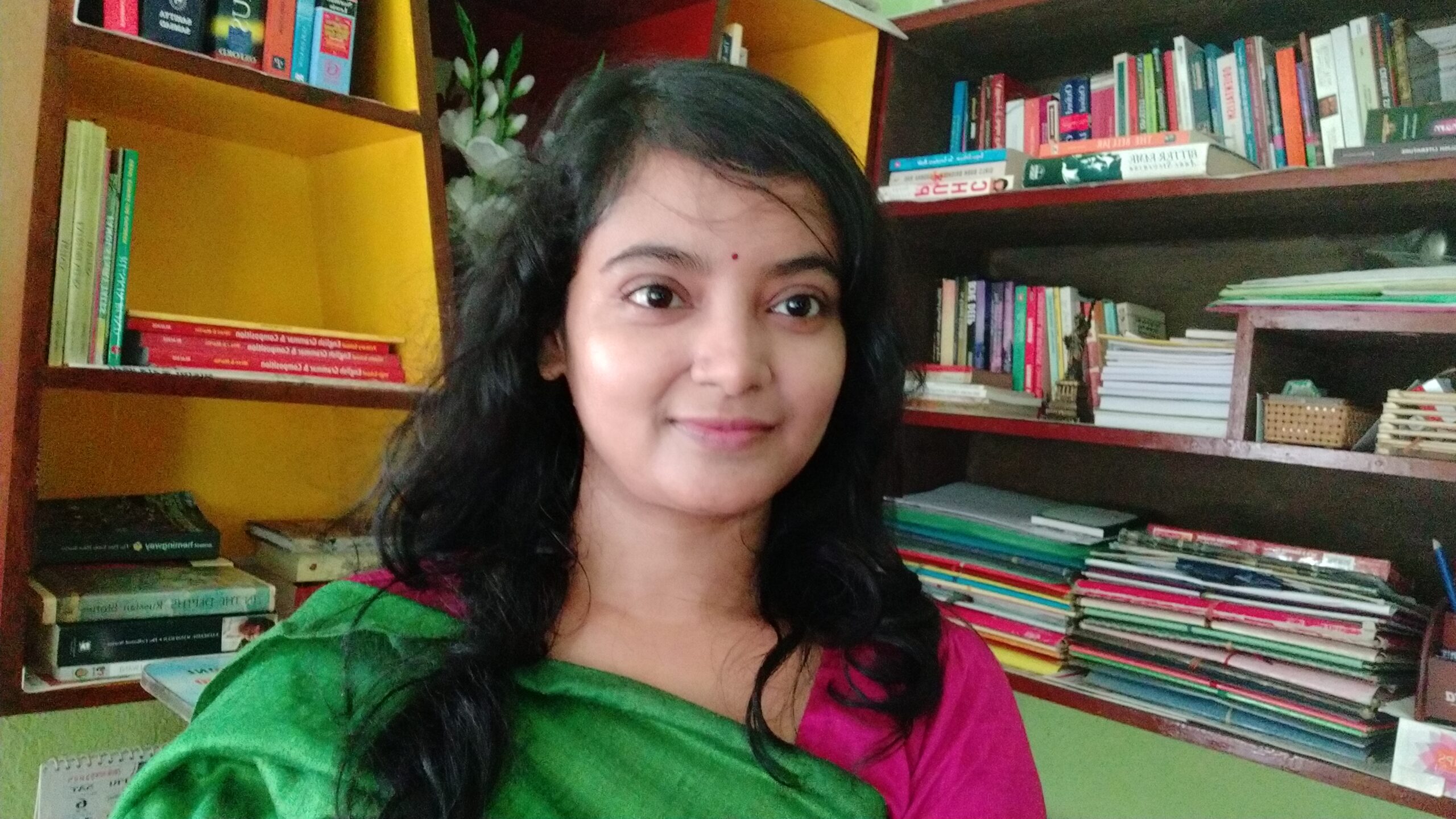 Hi, I'm Munmun here and welcome to my book blog. I'm an English Teacher. But more than that I love to read books and write down my thoughts. I feel we can change the world by circulating the introspections of great columnists throughout the world. You are free to contact me at munu.ruku2020@gmail.com.