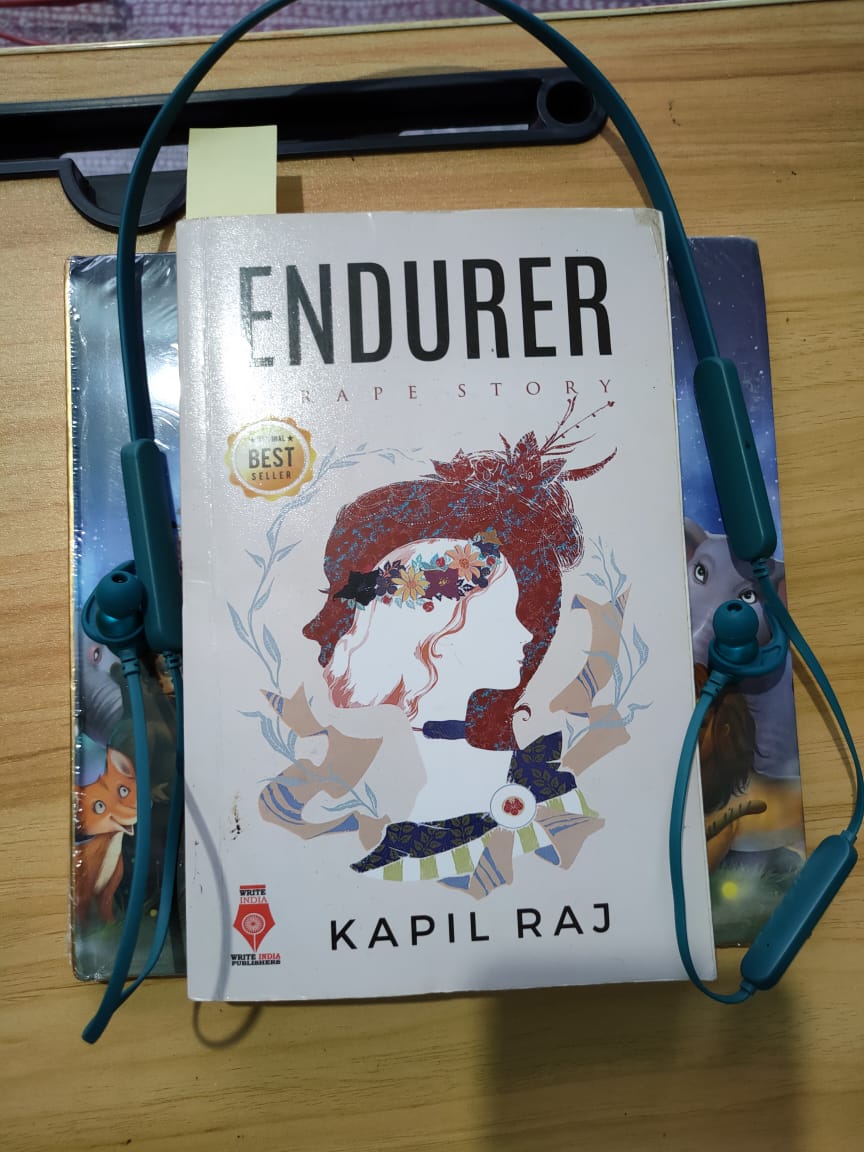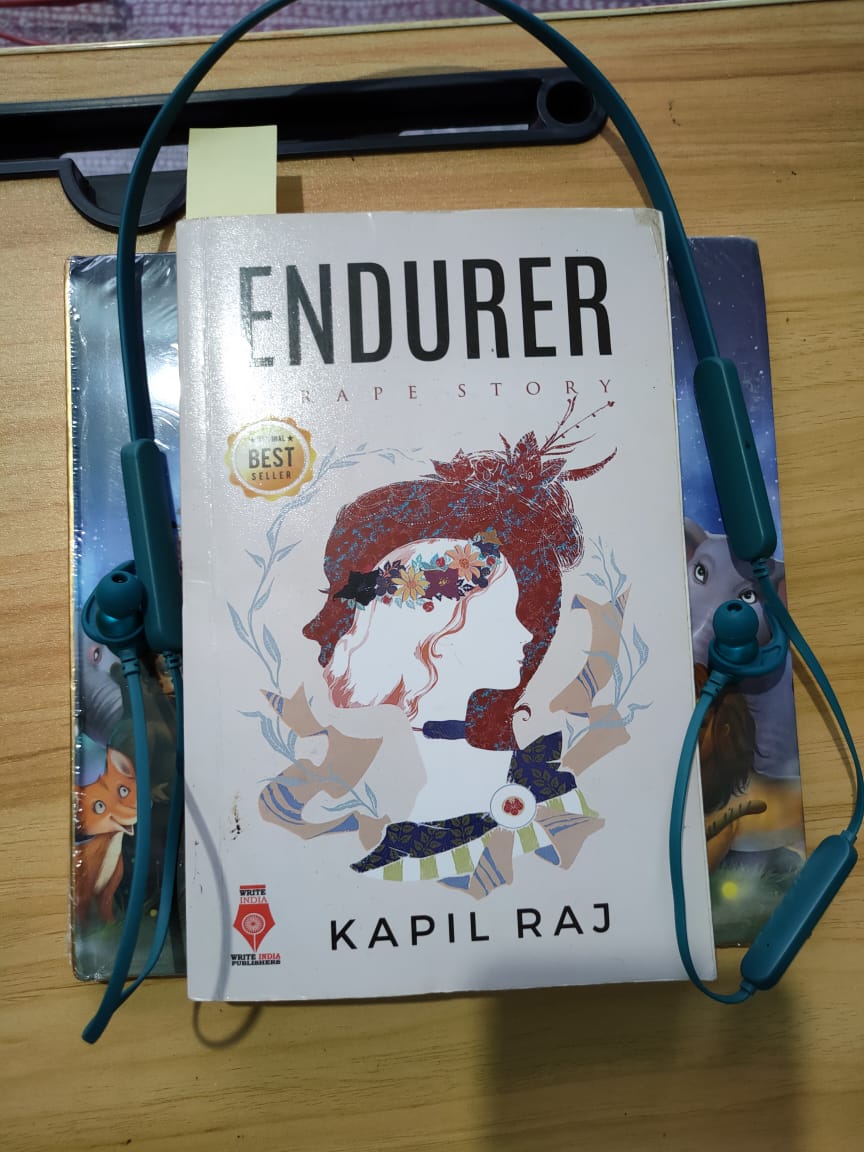 Book: Endurer, A Rape Story
Author: Kapil Raj
Publication: Write India
Pages: 216
With a wimp of mind, I wish to take a look at the trend of contemporary Indian writers who will one day take the side chair of such eminent names like R.K. Narayan, Raja Rao, Mulk raj Anand. Anyway, Endurer a Rape Story by Kapil Raj is just a modern-day commercial movie whose every string played perfectly. The book is a slice of high society life where college girls take drugs, hangs about at night, converse in slang to project their freedom.
The Author's note and the Introduction is a fabulous one with a deep-rooted philosophical overtone.
"Fate, luck or God do not exist. The collision creates all three of them."
Characters, Spoiled Brat of Upper-Class Society:
The characters Ankita, Tanya, Uday who reign here are all spoiled brats of rich parents. They have their car to drive madly, own freedom to spill here and there, own luxury to take drugs and indulge in sumptuous fashions. Only the characters Sam, Meethi, Sethani show some maturity.
Palak's life, her sufferings, handling of the situation projects a creamy society with which the common people have no relation any inkling. She can go anywhere, be taken care of by the best persons, meet the rapists and shoot one of them. But the actual world differs.
Of course, the author shows a tenacity of mind by giving literary shape to a sensitive issues like rape and sexual assault. In our society, rape is always judged from the ambience of the victim, not the criminal.
"They butchered my beliefs, mutilated my existence and crippled me to the extent that I could go to nobody's doorstep for justice."
The rape devastates a survivor's existence, identity. She became the persona non grata in the eyes of society.
In a Nut-shell
The protagonist Palak is a college student who is accustomed to a liberal life of night outs, trips, parties, even drugs. She is beautiful and her beauty makes her always the centre of attraction and admiration to her friends.
But a mishap snaps hard at her pleasure trove. In a Rave Party, she wakes up the next night raped.
Pain, shock, betrayal, horrific hallucination, escape in a new world of Nawalgarh under the care of Sethani all are drawn with painstaking reality. Palak's suffering is heart-rendering as she struggles to get out of the darkness.
In Nawalgarh, she faces and meets the reality- how the world of women is suppressed and crumpled again and again in many ways. The character Meethi is the epitome of another cruelty…who was raped by her brother for her knowledge and superiority in studies than her brother. She determines to fight the injustice of her life and others. The book unfolds the rotten heinous mentality of some male for whom a woman's body has no dignity. They have no repentance for whatever they do.
Palak Representative of All Women:
Over time Palak emerges out of her cocoon of a high-class college girl for whom love making, parties, drugs, finding a new crush, enjoying night trips were life's only objectives. She becomes the representative of all those women who have to bear the trauma of rape or any crime. She traces out her perpetrators, betrayers, false lover and the meaning of life.
"If your life does not mean anything to you, give it to the ones who need it."
The effect of the disaster is perfectly brought to life by the author. As Palak tries to wash herself up, she feels the filthiness engrained in her.
"The rapists floated on the walls, paintings, polished titles and even on the surface of the water."
The Justification:
In our society most of the time the finger of accusations is raised to the girls…either their provocative dress or behaviour.
As here Davesh, one of the rapists, justifies his behaviour on the ground of Palak's forwardness of behaviour and short dress-
"I'm well aware of the double standards of these daddy queens who wear panty-sized skirts but cry if somebody touches their legs."
And Davesh's justification keeps haunting her. She loses herself again and again in the pursuit of her lost chastity.
Ending…a Streak of hope:
The story ends with Jahan's betrayal and meanness towards Palak and Rohin's dedicated love for Palak…a new hope…new life.
"Your weakness is the only strength I have."
She faces the world…with her fear, despair, trauma, hallucination, scars and with her urgent demand for justice.
"Yes, we all live lives because we have to but still it is for one to decide how to."
The narrative is perfectly matched up with the ups and downs of the protagonist's life. The terse tense situation is captured minutely along with the trauma and agitation of the characters.
Importance of women education:
Though Palak said she didn't want to be a torch-bearer yet she propagated a new meaning and way to live with dignity for women like Meethi, Sam and herself. She sets up a business and engages women workers there. With the money from profit, she encourages women's education.
Yes, though the book cannot attain canonical worthiness and value, yet anyone can read this. In this uncivilized world where Hathras case explodes recurrently this story matches very rare shades. It is fictitious. Anyway, I must acknowledge Kapil Raj's adroitness in dealing with such sensitive and aggressive issues with the painstaking portrayal of the psychological trauma on the part of the sufferer.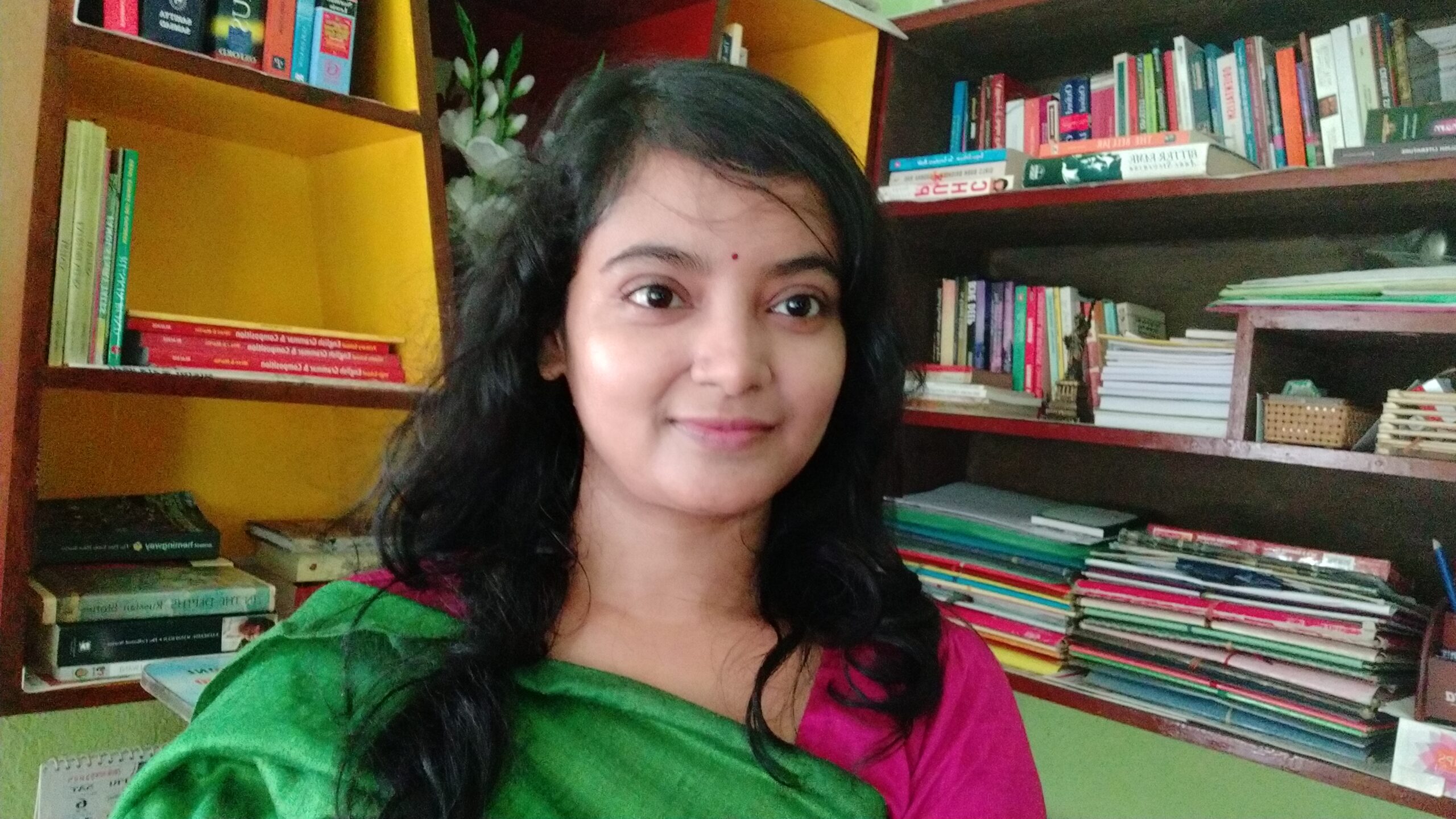 Hi, I'm Munmun here and welcome to my book blog. I'm an English Teacher. But more than that I love to read books and write down my thoughts. I feel we can change the world by circulating the introspections of great columnists throughout the world. You are free to contact me at munu.ruku2020@gmail.com.