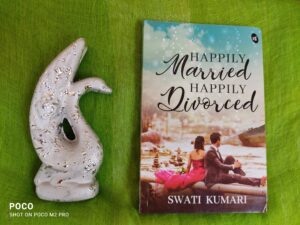 Author: Swati Kumari.
Pages:184
Price: click the link below.
Introduction:
"I came to know Mitash is not like us. He is gay, already in a relationship with another man, who was also living with us. My marriage, my beliefs, my faiths turned out to be an illusion."
Sometimes lifting eyes from classics I want to take a break in the glib literature of contemporary debutants and in this way, I picked up the novel, certainly triggered by the tweak of its title- Happily Married Happily Divorced written by Swati Kumari.
How one can be happily divorced if she or he married happily?
Storyline:
In search of the answer, I enter the life of Varuska. She is a young educated girl who puts her career before her marriage. But like all other conservative parents, her parents also press her for marriage, to get settled. Under the continuous squeezing pressure, she finally agrees to a date and meets Mitash. Mitash is a debonair spirit with a positive and smart attitude who appreciates her ambition and supports her. He promises to help in her career after marriage. So Varuska being eleted chooses Mitash as her perfect life partner and weds him happily.
But after some days of their marriage and romantic deliberations, a secret is spilled out suddenly to her, revealing a terrible truth that she cannot tolerate. Sky falls on her newly-built dream and she comes back to her parents.
Her husband who is so nice to her in every way is gay and he is in love and relationship with Mitesh.
Major Characters:
Varushka's as well as Mitash's parents are conventional parents with their only wish to see their girl settled. Though Varushka wants to fix her career before settling down her mother's continuous nagging forced her to marry.
Varushka Jha: 21 years old lady with stunning beauty and self-confident gait. She is an ambitious girl.
Mitash: Varushka's husband who is gay and in relation with his roommate Enrique.
Enrique: Enrique is Mitash's roommate and his love.
Apart from them, there are numerous friends and relations. I don't think them important.
A Bold Message:
The sensitive issue with which Swati Kumari sketches her fiction is proof of her dunkirk spirit and doughty pen. How soaring above the stigma and social taboo she highlights and pinpoints the issue bravely is praiseworthy.
Narrative and Plot:
The success of every story screws on its plot and the way the suspense reverberates from the beginning. And for this book the underlying suspense work from its cover page. The writing is simple and lucid and the characters are next to the door. Yet in this simplistic atmosphere, a major and vital social issue is so boldly handled and established through firm acceptance.
Best Quotes:
"Marriage at the end of the day is a necessity and not a compulsion."
" To love and to be loved, is something humans crave for. But it hurts as hell when you are conned in the name of love."
"Every day is an opportunity for a new life. Every day you stand at the tipping point of your life. On any one day, you can change the future through the way you feel."
Though the narrative and plot are somewhere nagging, and monotonous yet the message is good.
I like the book more as social propaganda than a mere means of entertainment. We live in a society where 'divorce' is a tabooed word. But Varushka takes a bold step and attitude. When she comes to know about the relationship between her husband Mitesh and his roommate Enrique she feels lost. But she gathers herself and shows the practical side of her character. The author exhibits her doughty spirit by arranging the marriage between Mitesh and Enrique. Pushing away her pain, her wounds, mopping the frustrated tears she stands erect and took two bold steps- one is to divorce her husband and the other is to arrange their marriage. She declares her war against the " parents who compel their children to marry someone else's child and have to suffer."
Varushka had to marry for her parents and Mitesh also had to marry for his parents. That ultimately brings disaster. She felt she has gambled her life. She even arranges the marriage of Mitesh and Enrique when no priest wants to perform the ceremony.
" Don't get upset by these hypocrites. They happily and proudly perform weddings that have a dowry, which is also illegal. Don't worry, it's my responsibility to see that your wedding takes place in Amsterdam."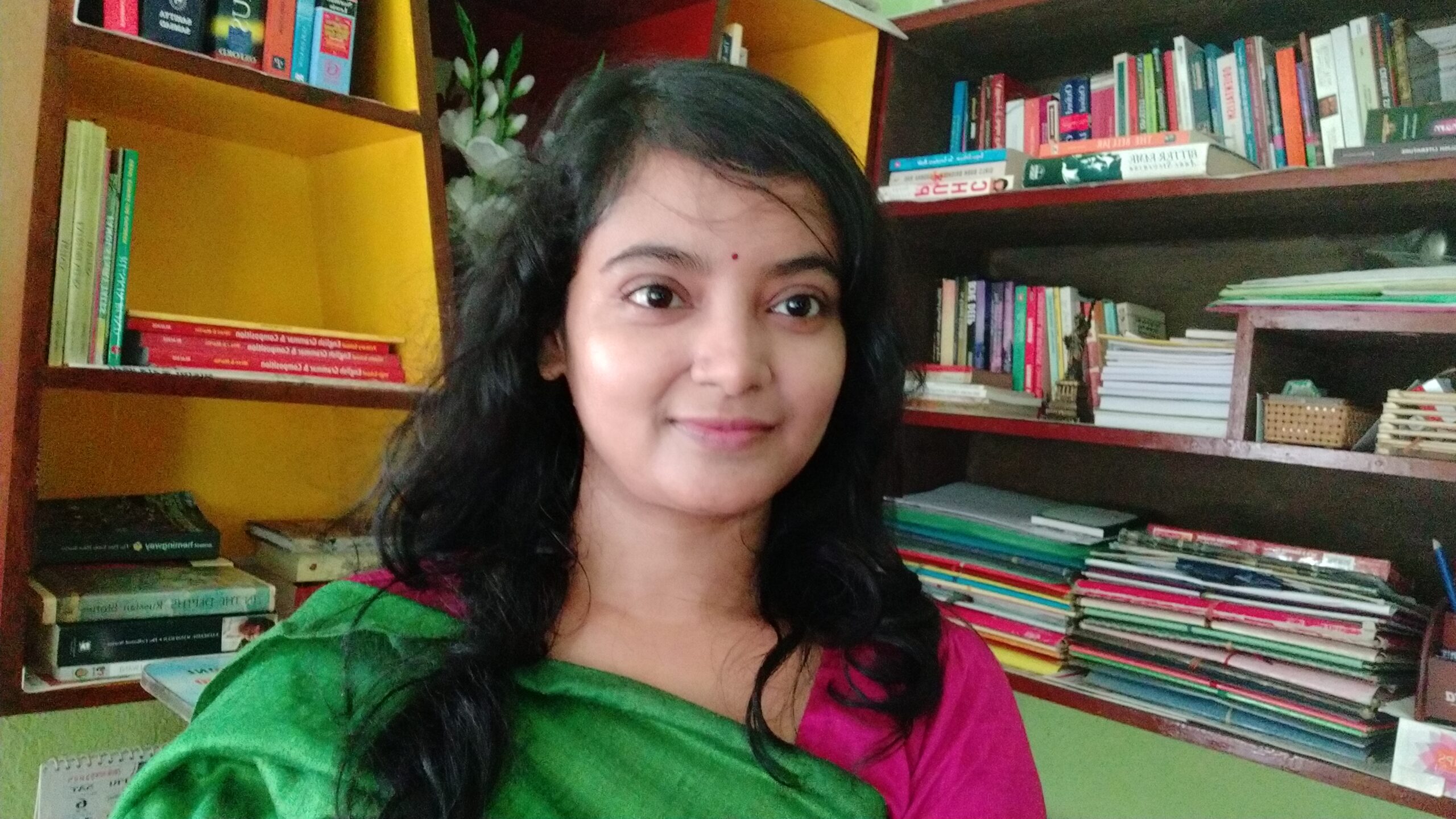 Hi, I'm Munmun here and welcome to my book blog. I'm an English Teacher. But more than that I love to read books and write down my thoughts. I feel we can change the world by circulating the introspections of great columnists throughout the world. You are free to contact me at munu.ruku2020@gmail.com.