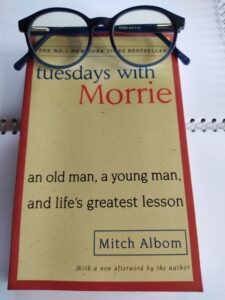 Publication: Sphere
Pages:208
The book Tuesdays with Morrie by Mitch Albom, an American Author, starts with "The Curriculum" and follows with "The Syllabus", "The Students", " The Orientation", "The Classroom"," Taking Attendance". The book weaves the bonding between a student and a teacher as well as their lifelong friendship through learning.
Morrie Schwartz the professor of sociology, suddenly fell into life's tragic trap. Wounded by a fatal neurological disease 'amyotrophic lateral illness' (ALS) Morrie defends the last days of his life with the utmost potency of his knowledge – the feelings regulating death.
Mitch Albom a former student of Morrie lost touch with his teacher after he graduated and left college. Fifteen years later he discovered his teacher in the TV screen on a wheelchair. He met him and there started the new classes between them on the subject of Death till Morrie died on a Sunday morning.
Narrative Techniques:
Ist person narrative point is used here. The author Mitch Albom himself narrates the wonderful relation he experienced with his 'Coach' alias friend, philosopher, and guide Morrie. The book is written in conversation style between a teacher and his student.
"We're Tuesday people," he said.
"Tuesday people, I repeated."
Mitch used to meet his teacher on Tuesdays for the final classes. And even though death is knocking on the door Morrie continued his lesson on life, on death, culture, money and whatnot. As Mitch met his mentor Morrie on Tuesdays the book is named "Tuesdays with Morrie". Every Tuesday Morrie provided one lesson to his only student Mitch.
Mitch and Morrie are " the Tuesday people".
Conquerer of the Death:
Morrie is the fighter of Death. He conquered death and challenged life even in the face of tremendous adversity.
Morrie felt the busy flowing life all around him and he targeted to use the last days of his life in full spit….not in depression. One after one his limps failed to do their jobs, body shrivelled, legs withered. Gradually he lost all the power to walk or sit or do his basic works.
" But my old professor had made a profound decision,…Do I wither up and disappear, or do I make the best of my time left? He asked himself. And the answer was he."
He made death his final project…final teaching. Whatever he felt about the death…its taste or its uneasiness…he decided to relish.
Living Funeral:
After attending the funeral of a colleague Morrie lamented the waste.
"What a waste, all those people saying all those wonderful things, and Irv never got to hear any of it."
So on one cold Sunday afternoon, amidst his friends and relatives, he celebrated his "living Funeral".
Release the Pain:
Marrie allowed his pain to flow in tears… sometimes. He didn't suppress the depression…the beckoning of death now and then. But on the other hand, he didn't allow his disease to defeat him.
" I give myself a good cry if I needed it. But then I concentrate on all the good things still in my life."
New Definition of Death:
In our society, in our life, we see death from the squint of our eyes. We are afraid of death. Death is presented with coldness, segregating it from life as something inauspicious, unwanted. But Morrie proves death should not be castrated, alienated from life. Death would be welcomed as life.
New Definition of Love:
" In business, people negotiate to win. They negotiate to get what they want…Love is different. Love is when you are as concerned about someone else's situation as you are about your own."
And this advice of Morrie rebonded Mitch with his brother.
Mitch Albom is always the mastermind of motivation.  I have already read and reviewed his book Five People You Meet in Heaven which is an excellent incentive to the broader realisation of life. In this current novel, Tuesdays with Morrie,  the flow of positive current is exuberant through the character Morrie who confronts the wrong concept of dying with a different point of view, the vigorous power of a supernova. To him, death is not the end of life but submerging in ultimate destination. With the dagger of death hanging over his head he celebrated his life with extraordinary buoyancy and vivacity, changed every negative energy to a positive one.
The concept of waves after waves in the bosom of the vast sea is well established in his theory of life and death. And though sometimes the narrative techniques appear boring and monotonous yet ultimately it is worth reading.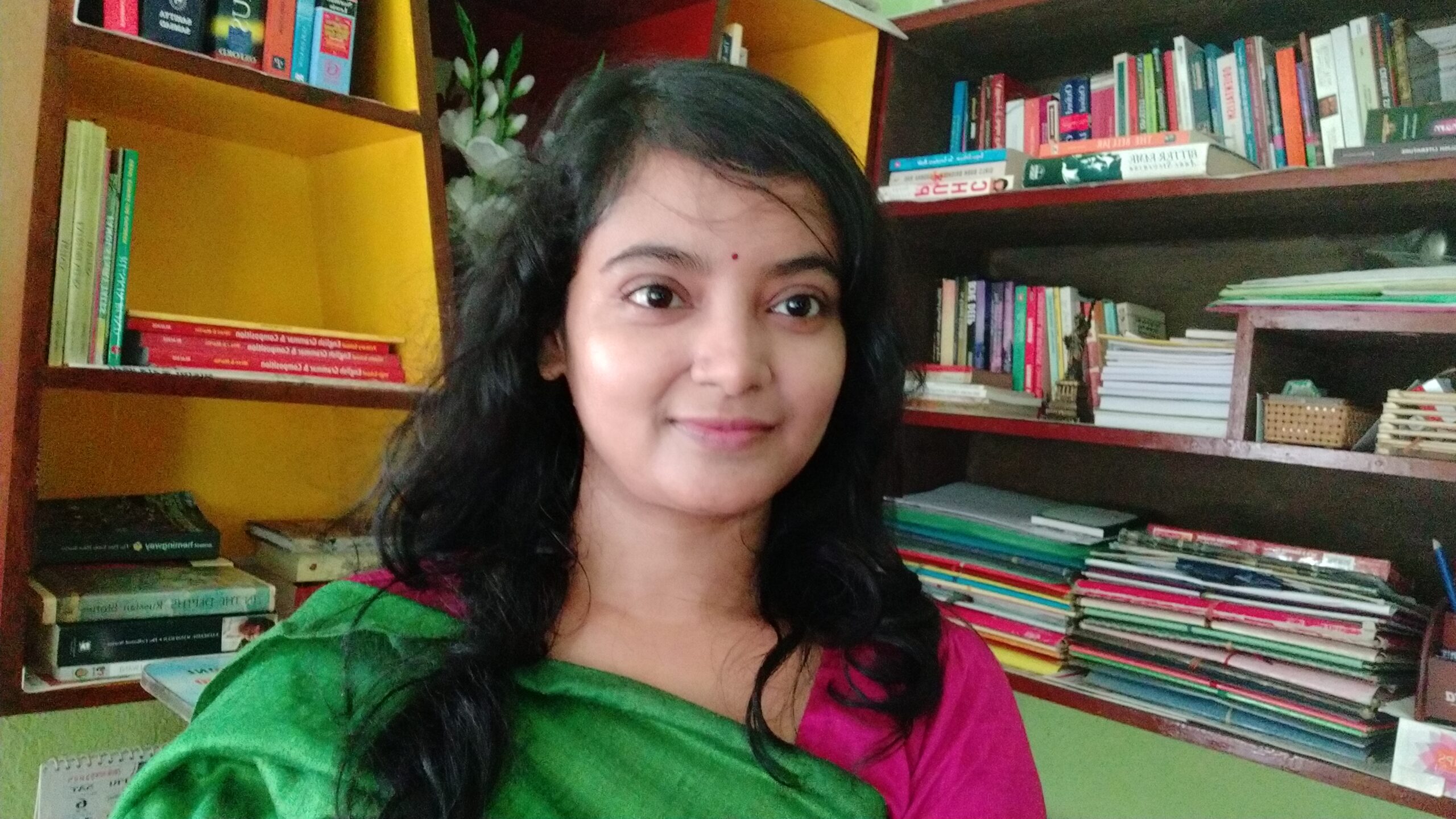 Hi, I'm Munmun here and welcome to my book blog. I'm an English Teacher. But more than that I love to read books and write down my thoughts. I feel we can change the world by circulating the introspections of great columnists throughout the world. You are free to contact me at munu.ruku2020@gmail.com.