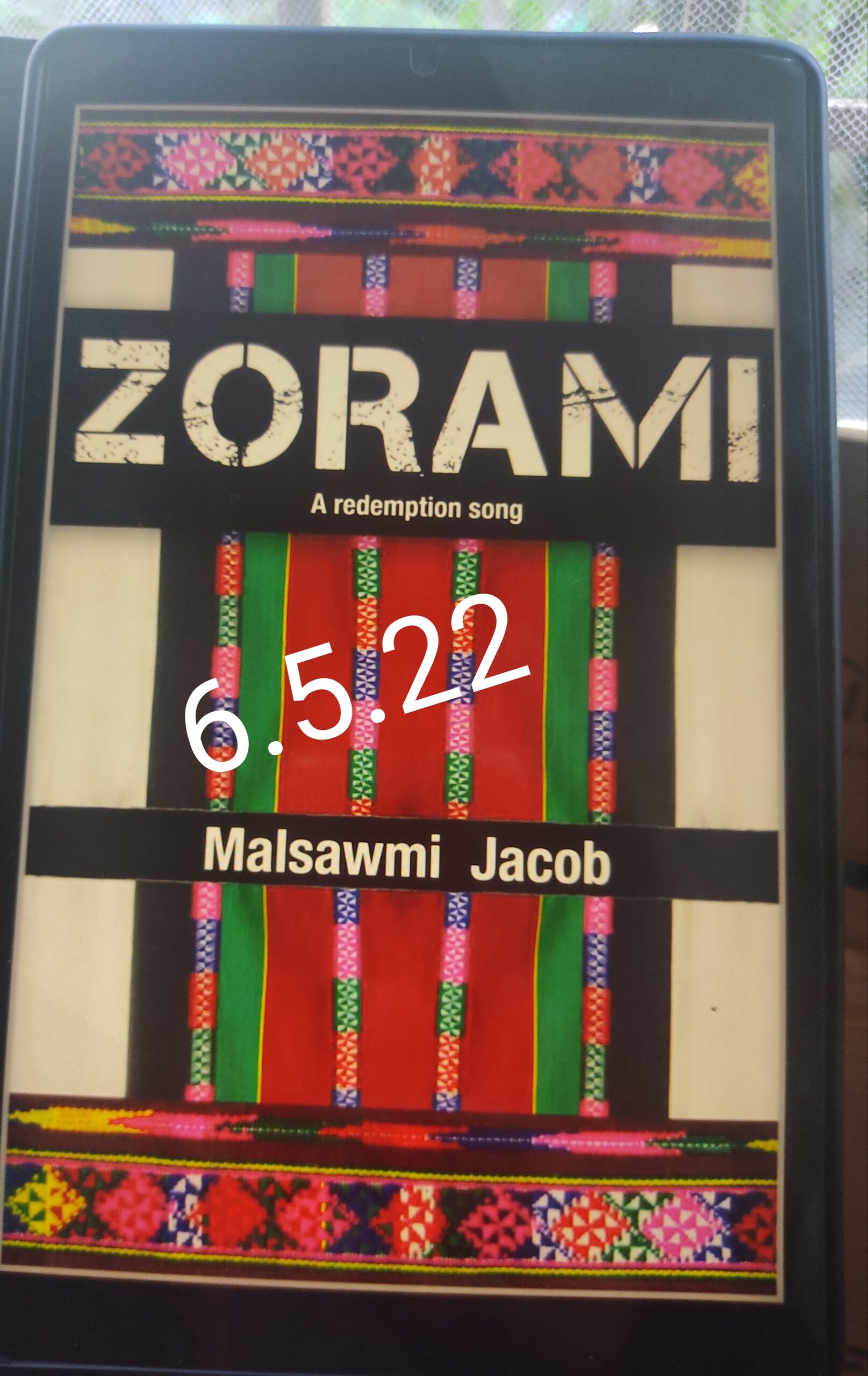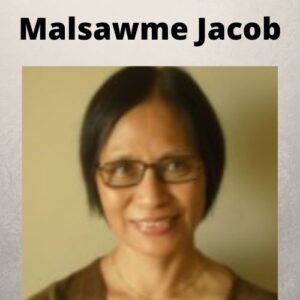 Author: Malsawme Jacob
Publication:  Primalogue Publishing Media Private Limited
Pages: 240
Tomb of Sand by Geetanjali Shree translated by Daisy Rockwell
 Theme and Plot:
Zorami: A Redemption Song,  the first novel written by Malsawme Jacob, a Mizo writer set against the backdrop of the 1960s insurgency in Mizoram.  Through the eyes of Zorami, we visit the life in rural Mizoram, especially during the times of the insurgency, a traumatic period in Mizoram's liberation imposition of the Assamese language as Mizoram was a part of the Assam province and not an independent state. This turbulence scenario and political upheaval are centred on the character Zorami, an innocent girl of Mizoram. She represents the turmoil and disturbances as well the inherent spirit of Mizoram.

Within the frame of a folk tale permeated with lories & rural customs, the story unfolds the dark struggle.  It is the journey of Zorami – from a village girl to a middle-aged woman … with no children and a bleak past. She was raped and left to plunge into deep agony. The dirt that seeped within her could not be wiped out …
"And the dirt, the dirt! How she wanted to wash herself clean, to be immersed in a flowing river! But there was no such river within reach. All she could get was a few mugs of water for a bath. She loathed her defiled body like a rotten carcass. In sleep, she dreamt of a brook running down a hill. She ran to it, hoping for a dip in its clear, clean water. But when she reached there, she saw only muddy, filthy water."
"  They truly cared for each other at the beginning. Despite the differences in their natures, they could have been happy together. However, she fears intimacy and recoils from becoming too close. He tries, she tries. But something holds her back. She can never give herself to him fully. There seems to be a cold, hard core inside her that nothing can melt. She desires to melt, to flow in a gushing, splashing rivulet. Yet she stays frozen."    
Zurami was taught to be shy, restrained, and reserved. She was taught to be a woman…in accord with the rules and regulations of patriarchy. When she sang a song in the class her mother scolded her for her shamelessness.
 "You sang before the whole class? You were not ashamed? Girls shouldn't do such things or talk too much," mother said. Thus Zorami learned to be ashamed. And to keep quiet. So she did not tell anyone about the bully. Neither did she tell about the dirty man with the dirty touch."
But Zurami bore the fire within. When Sanga wished to marry her she remain truthful and disclosed the wound of her life to him.
She felt that Sanga is just the opposite of her but yet they get united.
"He is tall, gregarious, with a ready smile. She is small, shy and reserved. He likes to be with friends and other people all the time. She is happiest staying home and curling up with a book."
Sanga had lost his love and when he heard of Zurami and met her he felt an inscrutable attraction toward her. So even when she discloses her past, he was determined to marry her.
Alvina's Verdict:
Zorami's life is perfectly woven along with the other lives of Mizoram. The author captures all the filaments of lives that circulated through contemporary Mizoram. The unadorned yet upright life of Zeromi is perfectly synthesized with the verdant beauty and simplicity of nature. Yet the tragic catastrophe in Zerome's life becomes synonymous with the social and political turmoil of Mizoram.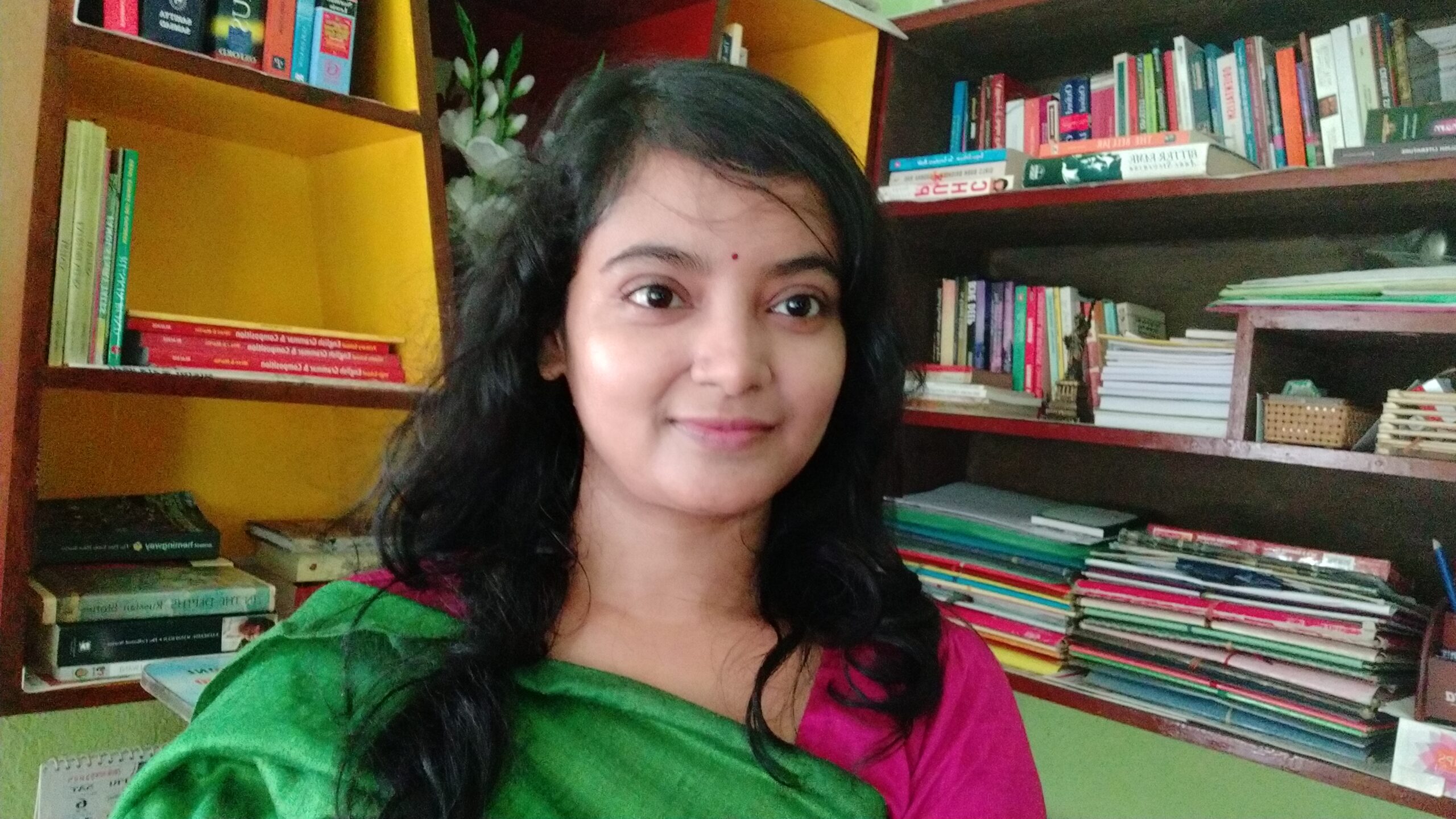 Hi, I'm Munmun here and welcome to my book blog. I'm an English Teacher. But more than that I love to read books and write down my thoughts. I feel we can change the world by circulating the introspections of great columnists throughout the world. You are free to contact me at munu.ruku2020@gmail.com.