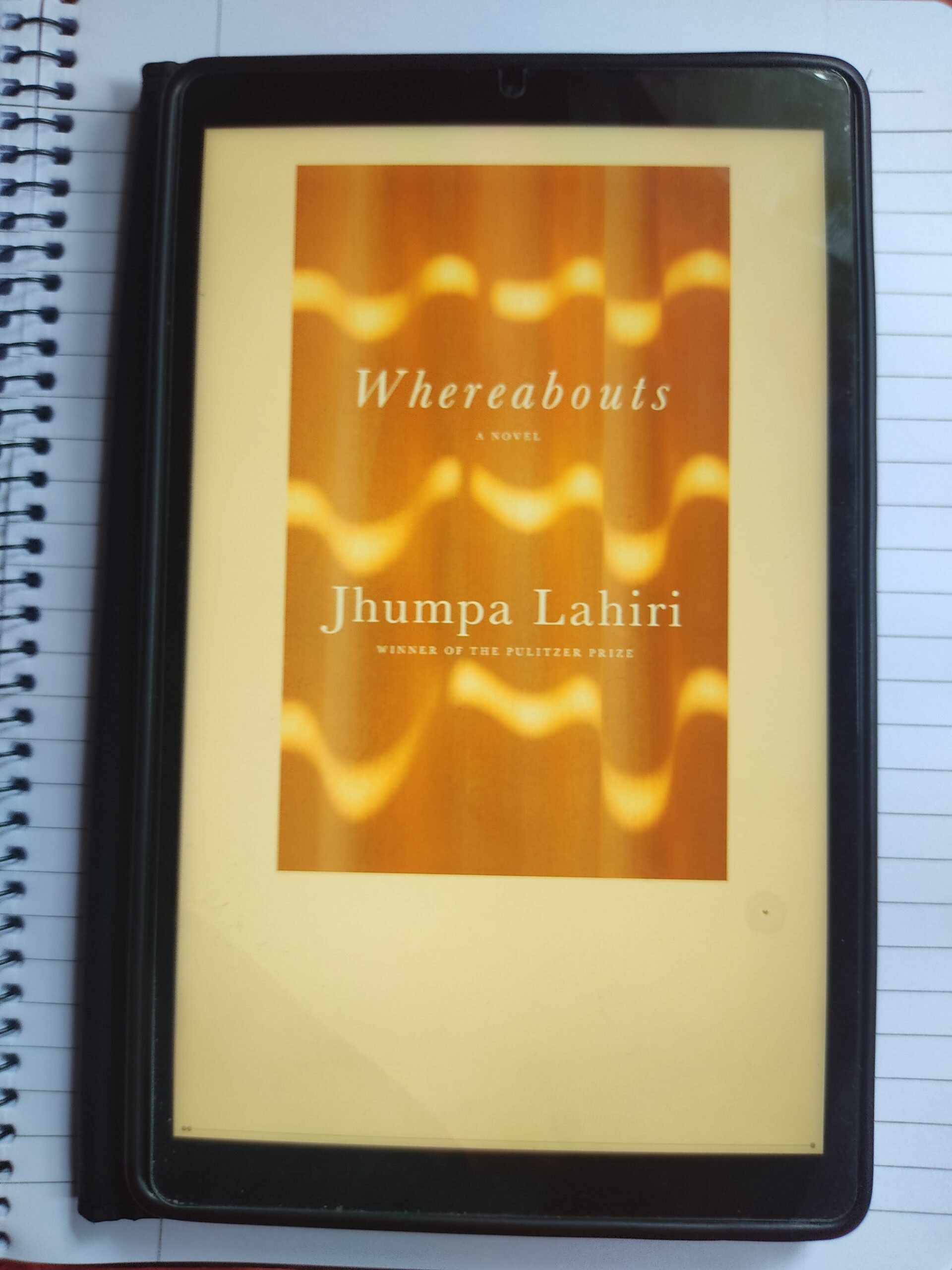 Book: Whereabouts (Dove Mitrovo)
Author: Jhumpa Lahiri
Publication: Knopf
Pages: 176
Jhumpa Lahiri
Nilanjana Sudeshna alias Jhumpa Lahiri is an American author of versatile faculty.
She has received numerous awards: the Pulitzer Prize, the Hemingway Award, the Frank O'Connor International Short Story Award etc. She was the editor of The Penguin Book of Italian Short Stories.  She has twice been a finalist for the National Book Award, both as a novelist and as a translator.
Whereabouts was first written in Italian in 2018. It was published in English in 2021.
 Her best-known works are:
Interpreter of Maladies,
The Namesake,
Unaccustomed Earth,
The Lowland
Her work of nonfiction- In Other Words.
The Novel:
It is written not on the structure of a conventional plot but the frame is based on some chapters comprising the arrangement of thoughts. I have read Sandra Cisneros's The House on Mango Street,
where the novel was set through several vignettes. Here also in this novel, we found 46 chapters small yet punchy.
These chapters introduce us to the woman who does not find any purpose in her life except caring for her husband or the man who simultaneously balances relationships with two women until they come to know about each other from a book-receipt.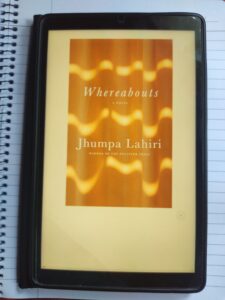 Whereabouts by Jhumpa Lahiri
The theme of the book
 The novel is an introspection on a single woman's life and her solitude in comparison with others' lives who meet her and clashes with her. Again you can take it as a journey of a soul through her solitude, to attain redemption. The protagonist is living her life and other's life and there is nothing more to understand and a lot to consider.
"Solitude: it's become my trade. As it requires a certain discipline, it's a condition I try to perfect. And yet it plagues me, it weighs on me in spite of my knowing it so well"
 There is no clear-cut storyline. It is as if different images from the narrator's mind are placed one after another like a patchwork in a quilt. The narrator is enjoying her solitude free from other tension, tussles and complexities of life. Yet melancholic loneliness wafts in every chapter. Fragments of thoughts are arranged in perfect melange through which we get a glimpse of the narrator's mind and her life view.
The chapters are named like "By the Sea" "In Bed "In the pool", "At Dawn" etc. Life is flowing, gliding at its own pace here and there.
 Whereabouts refer to places geographical and psychological. Life is bohemian … constant shift is the prime theme- Time of place is captured in one shutter of c Lens. And through these, she unfurls her life and also the lives of others … friends, relations who came to take refuge in her solitude.
Alvina's Verdict:
The novel intertwines fragments of emotions…that lead you to nowhere or everywhere or elsewhere. It hints at the puzzles and indecisions of our life and others who are related to us. At first, I lose interest in reading the story as there was no plot at all. But gradually I get engrossed with the flow of the novel. It is like music, music of life…a crescendo of contemplation.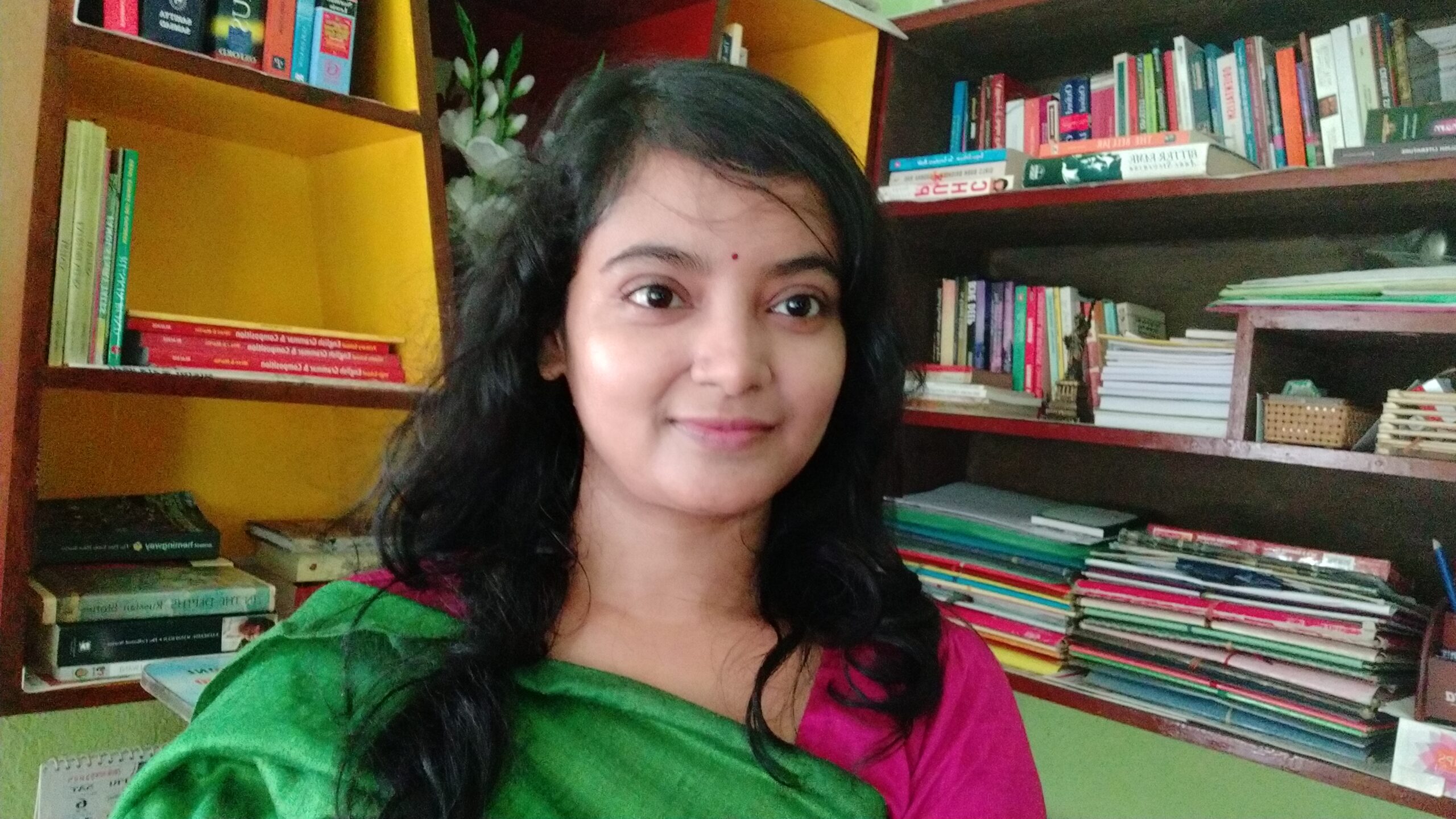 Hi, I'm Munmun here and welcome to my book blog. I'm an English Teacher. But more than that I love to read books and write down my thoughts. I feel we can change the world by circulating the introspections of great columnists throughout the world. You are free to contact me at munu.ruku2020@gmail.com.