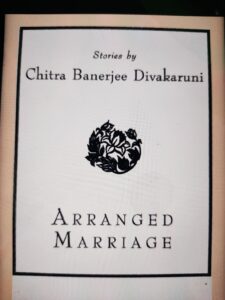 Author: Chitra Banerjee Divakaruni
Publication: RHUK
Pages: 320
Price: Click the Link
Author Introduction:
Chitra Banerjee Divakaruni, an Indian American author and poet, started her writing career with her lyric pen. But her unique potency unfurls in her fiction. Today's topic, "Arranged Marriage", her debut collection is a bunch of short stories that won the American Book Award in 1996. Divakaruni's works are largely set in India and the United States. She writes for children as well as adults. Her novel deals with variegated themes and styles like magic realism, myth and fantasy. Divakaruni's work has been published in multiple magazines and anthologies. Her works are translated into numerous languages. Divakaruni's novels are greatly adapted into films and other media. The Mistress of Spices was released as a film of the same name, directed by Paul Mayeda Berges, and starred by Aishwarya Rai and Dylan McDermott.
Her novel Sister of my Heart was made into a television series Her story Clothes from the collection Arranged Marriage was adapted into play under the title Arranged Marriage. The Palace of Illusions was adapted into a play named Fire and Ice: Draupadi's Story
Major novels by Divakaruni:
Arranged Marriage: Stories(1995)

The Unknown Errors of Our Lives(2001)

The Vine of Desire(2002)

Queen of Dreams(2004)

The Lives of Strangers(2007)

Oleander Girl(2013)

Before We Visit the Goddess(2016)

The Forest of Enchantments(2019)[24]

The Last Queen(2021)
The title is quite ambiguous to me. As the stories pinned up here has no relation with arranged or not. It all depends on human nature that no one can read apparently. Even in a love marriage or marriage of acquaintance, one can face the same horrible disaster. Yes in the case of arranged marriage the chance increased along with the uncertainty and unfamiliarity.
A Bunch of Stories:
In these stories, different aspects of human life and experiences are reflected through the prism pen of the author. Like a spectrum, each story throws different colours on assorted women's lives, their sufferings, survivals, pains and pleasures.
The first story, "The Bats" described a brutal husband, a violent perpetrator, and a murderous soul who has no mercy even for the little girl child. The helpless mother and the daughter flee again and again to a distant relative grandpa-uncle to come back again circulating in the social trauma.
The second story "Clothes" describes Sumita's marriage with an unknown person abroad who has a wine shop. After the marriage, the man gets killed and Sumita is left widowed in far off country, in a white saree, waiting for the only job of serving tea to in-laws. No, on the contrary, she got ready for a new life… a new mission…to find her life among her education and career.
"In the mirror a woman holds my gaze, her eyes apprehensive yet steady. She wears a blouse and skirts the colour of almonds."
In the third story "Silver Pavements", Golden Roofs, aunt Pratima lives abroad with her husband and faces the double edges of her husband's rage and racial discrimination.
The fourth story "The Word Love" describes the pangs and apprehension of a girl for her mother's domination and on the other hand her living together with a man she loves. Hiding in the dichotomy of two opposite poles she gets caught one day by her mother and castigated. Her desperate attempts cannot bring her back. Even her lover also cannot understand her depression.
Finally, after a strenuous period of time, she will realise what love means actually.
" And a word comes to you out of the opening sky. The word Love. You see that you had never understood it before. It is like rain, and when you lift your face to it like rain it washes away in essentials, leaving you hollow, clean, ready to begin."
I love these captivating words that like rain soothe me…and again invigorated me with positivity.
"A Perfect Life" delivers Meera's experience with a kid she suddenly finds near her resident and her gradual attachment with him.
"The Maid-Servant's Story" introduces the sinister nature of male domination where the … husband tries to force the maid and when cannot fulfil his plan hatched a vicious forgery to dislodge her from the house in absence of his wife.
In "The Disappearance" without her husband's utter surprise the wife vanishes leaving her kid to his father.
In "Doors" Deepak and Preeti's love life collapsed when Raj, Deepak's cousin suddenly trespasses between them with Preeti's utter discomfort and rage.
"Ultrasound", tells us the story of two pregnant cousins, living long-distance- Anju and her in-laws who want her to abort her child who is a girl. Runu flees from home to Anju's mother. Anju supports her though her husband does not like it.
" I didn't believe in shooting stars anymore. I knew they were burning meteors that had no power to help anymore, not even themselves."
 "She is like a falcon filled with the need to soar." "Affair"  is an intriguing story of Abha, Ashok, Meena, and Shrikant's relations.
"Meeting Mrinal" is about a divorced lady and her son. Asha lost her desire to cook after her husband left her for another girl and she cannot live easily with her son. But finally after meeting her friend Mrinalini who is single and independent she realised that no one is happy in this world and she tried to commit suicide but escapes. Finally, she cooks for her son and both enjoy the dish.
The highly narrative journey is peppered with allusions and symbols.
In the story, "The Bats", the uncle of the narrator's mother says, "I guess they just don't realize what's happening. They don't realize that by flying somewhere else they'll be safe. Or maybe they do, but there is something that keeps pulling them back here." His words foreshadow the mother's recurring returning to her abusive husband.
'Pregnancy' stands for helplessness but motherhood for power. 'Door' stands for privacy. The stories bear inherent symbolic connotations along with the general storyline. And there lies the literary competency of the author.
Miniature of Indian Society :
Divakaruni's stories speak for the women who just have to live as subservient to the patriarchs of their families being cooks, caretakers, and child-bearer. Their habit of cooking( Meeting Mrinal), dressing ( Clothes), and pregnancy( The Ultrasound) all are dominated and controlled by the males. In the shifting scenarios, no roles change their paradigm ultimately.
It is my first encounter with Devacaruni and I must acknowledge that she surpassed every term of being a short story writer in her excellent mosaic of characters. Divakaruni's heroines are not passive sufferers, they own a bold voice that echoes the lingering theme of patriarchy vs women in our society. In every story, she weaves an intricate patchwork of intimate emotions muffled with evocative traditionality.  For that reason being an Indian  I can relate to them with me.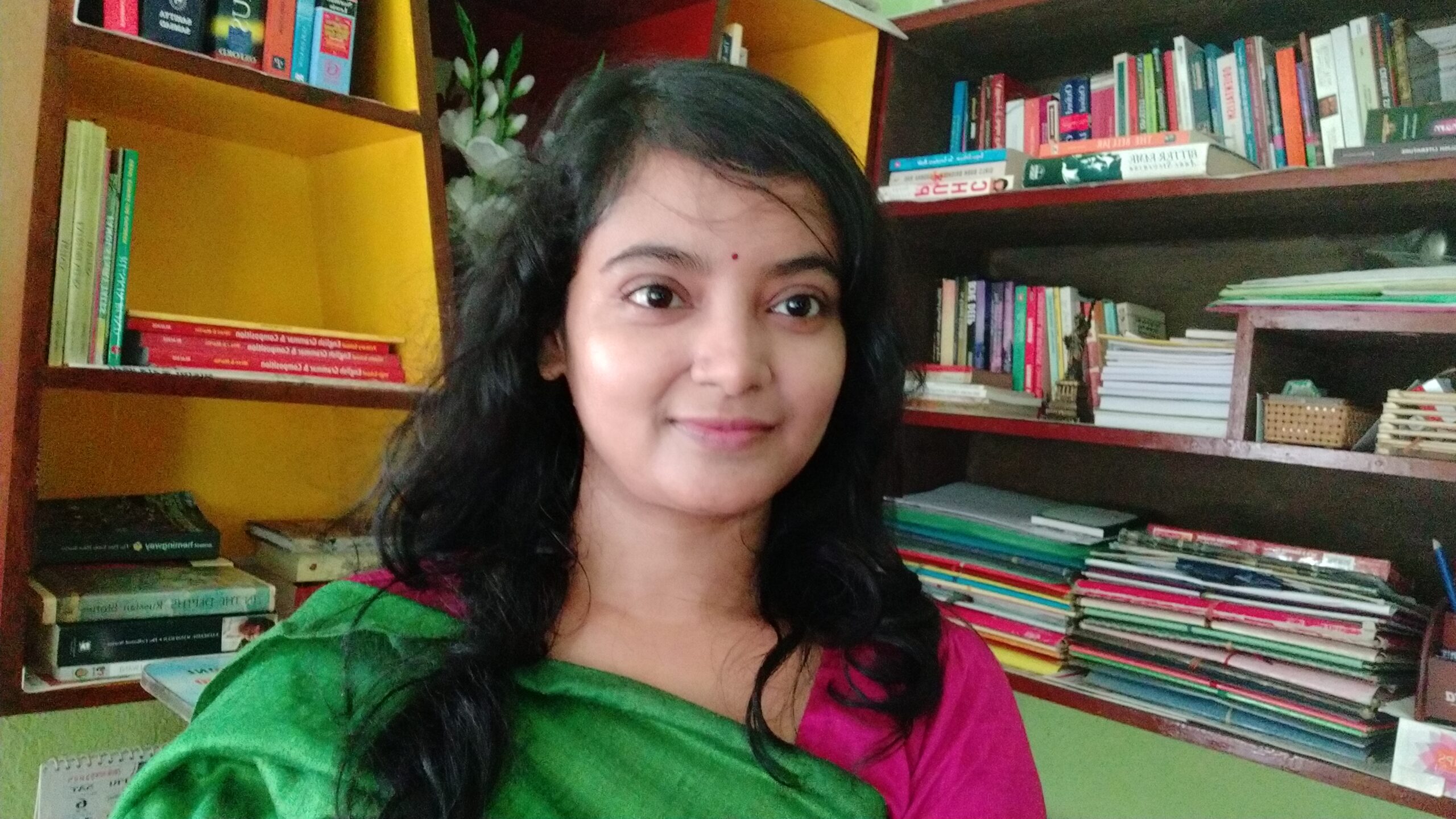 Hi, I'm Munmun here and welcome to my book blog. I'm an English Teacher. But more than that I love to read books and write down my thoughts. I feel we can change the world by circulating the introspections of great columnists throughout the world. You are free to contact me at munu.ruku2020@gmail.com.