Book: Written in Tears
Author: Arupa Patangia Kalita
Publication: Harper Perennial India
Pages: 228
Arupa Patangia Kalita was born in 1956 in Assam. Her books have been translated into various languages like English, Hindi, and Bengali. Her works centre around the political & social lives of the lower & middle-class people who have to live under the fear and trauma of insurgency. She was awarded Sahitya Akademi Award in 2014. She writes many novels & short stories. She also voices against the injustices against women in society…
"I am a woman and hence I write woman about women in my society."
"A text is a text, written by a woman or a man. I feel, after it is published and given away to the readers to judge, it should be considered merely as a text and judged according to its merit as a text, not on the basis of gender."
"…you can call me a feminist per a humanist lent I feel being a feminist and humanist are not contradictory."
 She is one of the poignant voices in contemporary Assamese literature. She is a truthful & bold chronicler of her time… In this book, we find too many references to other books like Tony Morrison's The Bluest Eye. She even translated it, into Assamese.
Short Story Collection:
Written in Tears is Arupa Patangia Kalita's Short Story Collection which comprises eight stories.
Arunima's Motherland

The Cursed Fields of Golden Rice

Face in the Mirror

The Half-burnt Bus at Midnight

Kunu's Mother

The Girl with Long Hair

Surabhi Barua and the Rhythm of Hooves

Ayengla of the Blue Hills

Major Stories at a glance:
1st story – Arunima's Motherland. It is like a lullaby… a painstaking narrative framed on a household life from marriage to love to family bonding to the flower bed to destruction & death.
It is a tattered dream … burnt alive leaving no solace to soothe the tears. The colourful skeins get tangled with dishevelled emotions –heart-wrenching tragedy.
The last scene is devastatingly distressing when the members of the house are burnt alive and Arunima returned to her charred dreamland with her newborn baby just to show him the burnt body of his father.
The characters of her stories question the significance of violence of hatred in the name of caste, creed, language – religion. Stories are lengthy and elaborate.
In  Face, in the Mirror a woman recollects her experiences.
The Half-Burnt Bus is a  symbolic presentation of violence and destruction.
 Kunu's Mother depicts a mother's struggle to protect her young daughter against an insurgent.
The Girl with Long Hair tells the story of a girl, Mainao. She is a happy-go-lucky girl. But the situation changes. She was punished by cutting her long hair for wearing 'dokhana'.
Surabhi Barua depicts antagonism towards the intellectuals who act like mute spectators in the face of adversities.
Ayengla of the Blue Hills describes the brutal rape of a young woman by the Army that leaves her insane.
 Alvina's Verdict:
Written in Tears provided an eagle's view into Assamese lives … food, culture tradition and beliefs. Minute descriptions are provided with telescoping views. Written at the backdrop of civil unrest in Assam – the insurgency of y of militants – – how women have to suffer under the duel areas of & political agitation These stories though set in the same backdrop cover a wide range of themes of characters.
Rangita Biswas translator of the book received the Sahitya Akademi Award for this translation in 2017.  We also owe her because she makes the text available to all the readers.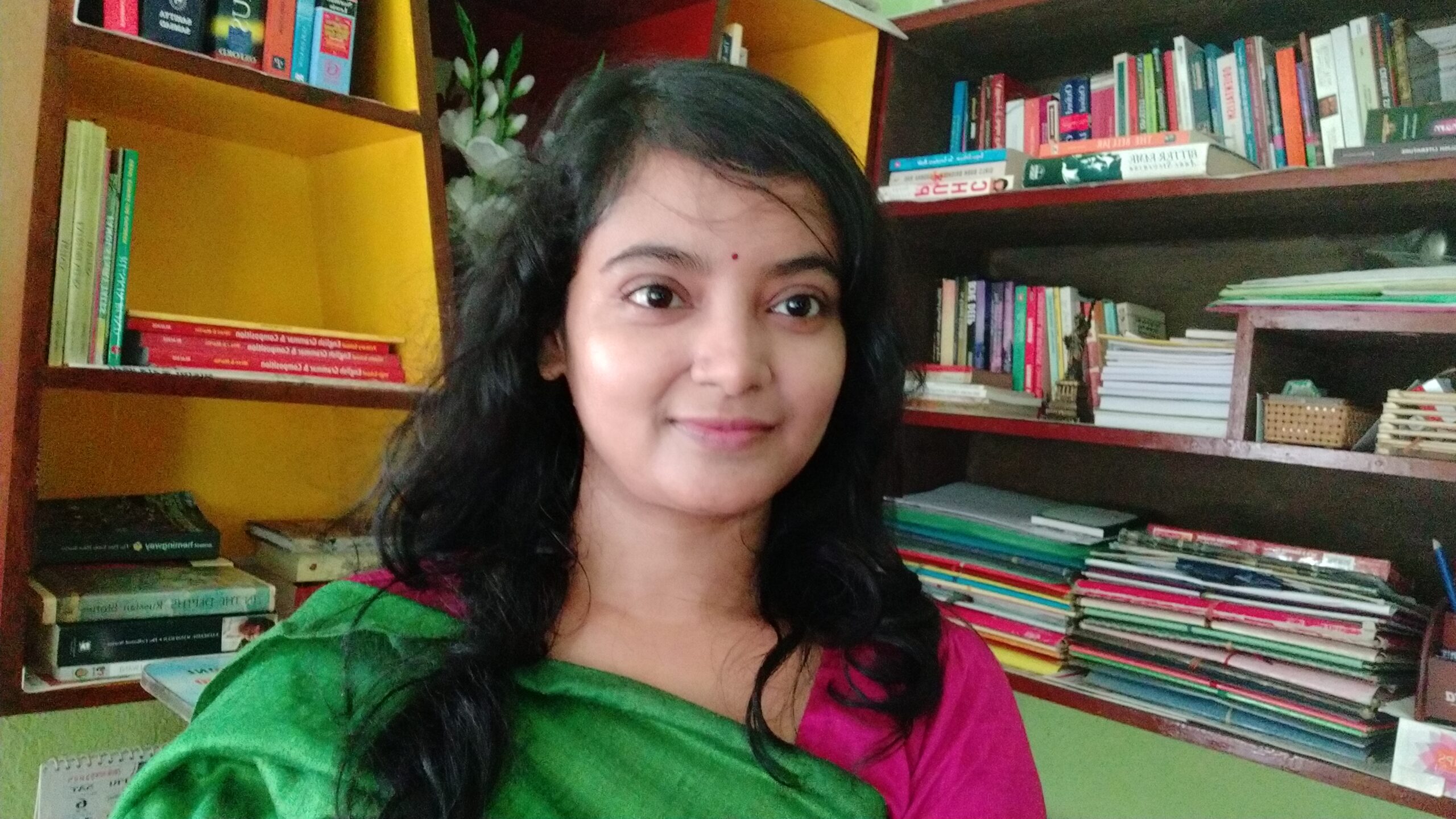 Hi, I'm Munmun here and welcome to my book blog. I'm an English Teacher. But more than that I love to read books and write down my thoughts. I feel we can change the world by circulating the introspections of great columnists throughout the world. You are free to contact me at munu.ruku2020@gmail.com.